SOUTH CAROLINA- In a recent statement, US Planmaker Boeing issued a warning regarding a new defect discovered on its 787 Dreamliner planes. As a result, the delivery of these wide-body aircraft will be delayed. Further, adding to the manufacturer's ongoing production challenges.
Boeing stated, "We are currently conducting inspections on our inventory of 787s to identify a nonconforming condition related to a fitting on the horizontal stabilizer. Any airplanes found with this nonconforming condition will undergo necessary rework before being cleared for ticketing and delivery."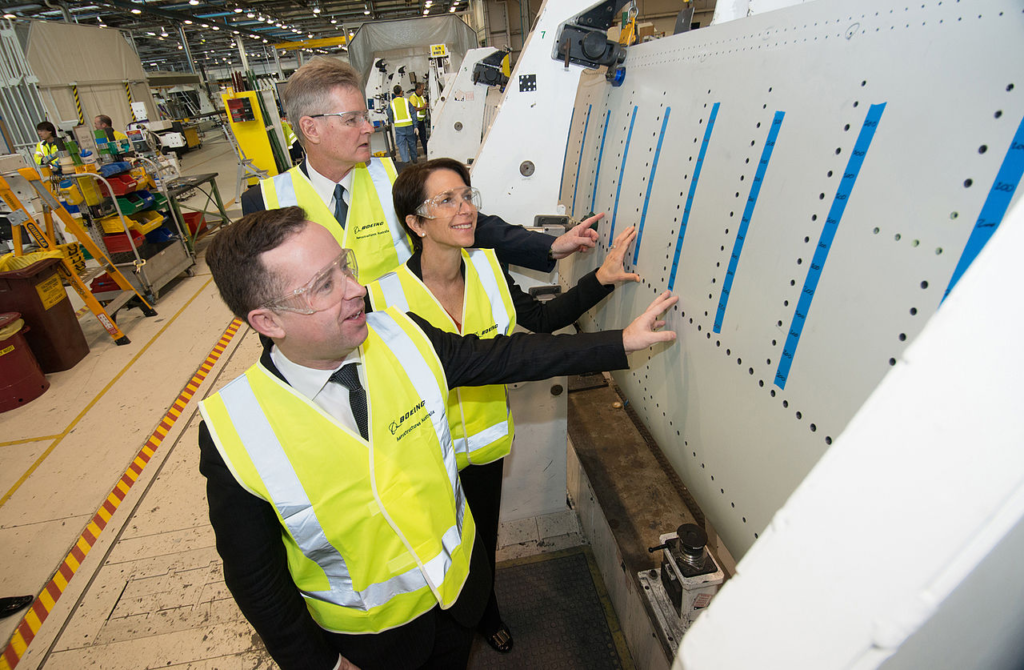 Boeing 787 New Defect
Boeing has identified an issue with the horizontal stabilizer of its 787 Dreamliner aircraft, specifically concerning tiny spacing.
However, the company assured that this issue does not pose a risk to flight safety, and in-service planes can continue to operate without interruption. Nevertheless, the detection of this issue will delay approximately two weeks of near-term deliveries, according to Boeing.
This problem adds to a series of manufacturing challenges that have affected Boeing's planes, causing delays or temporary halts in deliveries. These delays come at a time when airlines are eager to acquire new aircraft to meet the rising demand for travel.
Earlier this year, Boeing temporarily suspended deliveries due to a problem related to a fuselage component on specific 787s. However, the recent issue is not expected to impact Boeing's full-year projections for Dreamliner deliveries.
The company maintains its estimate of delivering between 70 and 80 of these planes throughout the year.
Following the announcement, there was a significant decline in Boeing's stock price. However, the shares have since experienced a partial recovery, and as of the afternoon trading session, they were down by less than 1%.
Boeing halts 737 MAX deliveries
The issue is likely to have a significant impact and decrease 737 MAX deliveries in the near term. Following the announcement, shares of Boeing fell 5.3%, while Spirit AeroSystems' shares fell 11.8% in after-hours trading, reported Reuters.
Boeing clarified that this problem affects a portion of the 737 MAX family of airplanes. This includes MAX 7, MAX 8, and MAX 8200 airplanes. Also the P-8 Poseidon maritime surveillance aircraft based on the 737 NG. However, it is not a safety of flight concern, and the in-service planes can continue to operate.
According to reports, the Federal Aviation Administration (FAA) has validated Boeing's assessment that there are no immediate safety concerns with the affected aircraft. The FAA has said it will evaluate all the affected planes before delivery.
Stay tuned with us. Further, follow us on social media for the latest updates.
Also Read: US Airlines, Including American, United, Delta, and Southwest, want you to Dress Properly – Aviation A2Z
Join us on Telegram Group for the Latest Aviation Updates. Subsequently, follow us on Google News.