Global Airlines, a new airline aiming to commence transatlantic flights from London in spring 2024, has purchased its first Airbus A380.
Further, the company, proud to announce the acquisition, revealed that it had bought an Airbus A380, renowned as the largest passenger jet globally.
Subsequently, Global Airlines asserts that it is the first new airline in eight years to possess one of these double-decker superjumbos.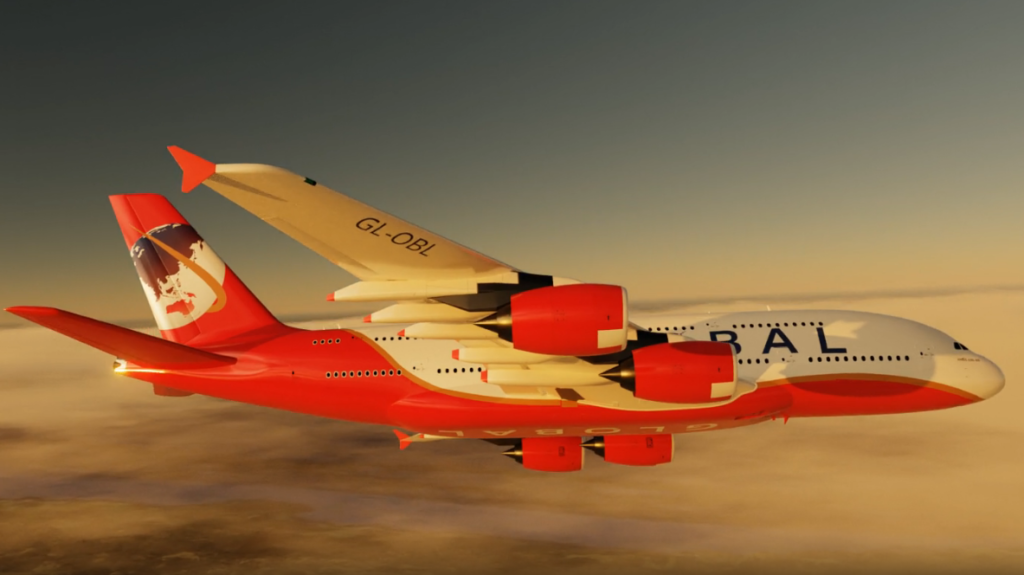 Global Airlines Purchased First A380
During the peak of the COVID-19 pandemic, a significant number of A380 aircraft worldwide were placed into storage. Subsequently leading to speculations about their potential retirement. This was primarily driven by the availability of newer and more fuel-efficient aircraft options.
However, the A380's capacity to accommodate more passengers than other commercial aircraft has contributed to its resurgence.
The aircraft is purchased by Global Airlines from Doric Aviation, a German aircraft finance company. The specific amount paid for the purchase is not disclosed by Global Airlines. Furthermore, Global Airlines has plans to acquire three additional A380s in the upcoming months.
"By choosing to acquire our aircraft instead of leasing them, we demonstrate our dedication to ensuring financial security and resilience right from the beginning."

James Asquith, Global Airlines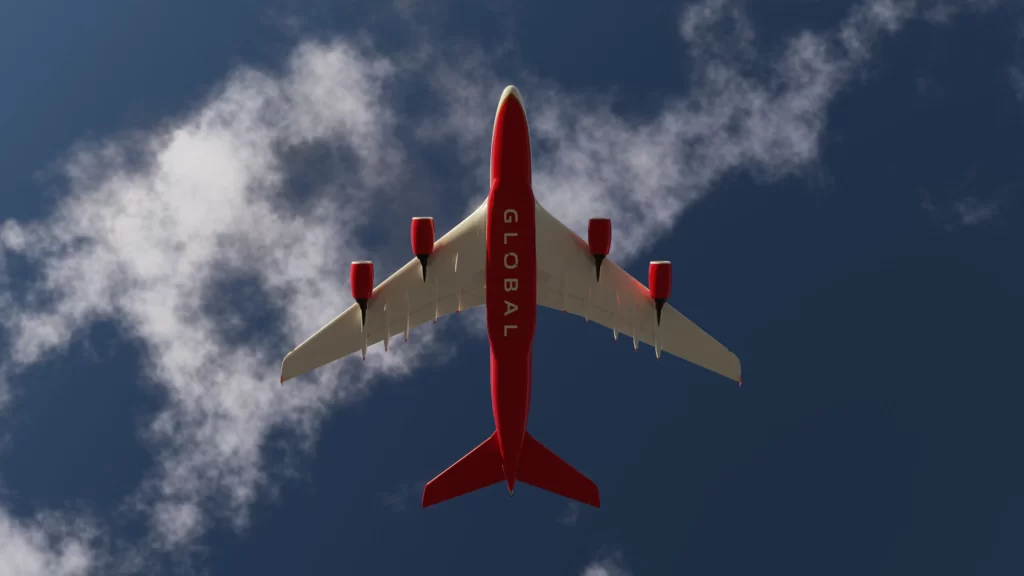 Connecting the UK with the US
The airline plans to commence flights between London and New York, and Los Angeles starting in the upcoming spring. This will position them as competitors to established airlines like British Airways and Virgin Atlantic. Further, the low-cost carrier Norse began operating between London Gatwick and New York in August of last year.
Norwegian Air Shuttle previously offered transatlantic flights with affordable fares. But it discontinued its long-haul operations in January 2021 due to significant financial losses.
James Asquith, the founder and CEO of Global Airlines and creator of the Holiday Swap travel company, expressed his vision of becoming the premier choice for air travel.
He stated that the A380, renowned for its exceptional spaciousness, comfort, and service, will play a pivotal role in realizing this vision. The acquisition of our inaugural aircraft is a significant milestone that signifies our progress towards the launch of Global Airlines.
"Our next undertaking involves renovating and refurbishing the aircraft to meet our stringent standards. Further ensuring an unparalleled experience for our passengers," added James.
Stay tuned with us. Further, follow us on social media for the latest updates.
Also Read: Indian Students Deported Back to Delhi from USA on Delta Flight – Aviation A2Z
Join us on Telegram Group for the Latest Aviation Updates. Subsequently, follow us on Google News.