Kempegowda International Airport in Bengaluru's much-anticipated Terminal 2 experienced rainwater leaking into the structure on Tuesday night after it rained in the city.
The "real worth" of the Rs 5,000 crore terminal was criticized when a video of rainwater pooling at the T2 landing point sparked outrage on the internet.
According to weather reports, places near the airport received 25 mm of rain, whereas the airport only received 9.8 mm of rain between 7 and 10 p.m.
According to travelers in T2, the rain fell for 30 minutes, but it crept into the arrival area and caused the flooring to become slick. Although the flow of passengers was unaffected, some elderly passengers found it challenging to navigate the water-stagnant surface.
Kempegowda International Airport T2 leakage
"Looks all fancy but can't withstand Bangalore rains," a Twitter user commented on a video of rainwater leaks. When it rains heavily, will it become a pool? Some Twitter users described the incident as an "audit" to look for infrastructure flaws.
A Twitter user named Yadunandan commented, "I don't know why is still such a low-level design happening. Else have so many simulation analysis tools so that any errors in structural/architectural design can be remedied.
In India, older structures and monuments have no such problems because there was no such simulation software back then. The state government was also accused by certain online users of inaugurating the terminal before the construction was finished.
Congress spokesman Supriya Shrinate tweeted a video of the water leak and said, "This is a video from Terminal 2 of Kempegowda International Airport of Bengaluru, Karnataka, not from rain forests of the Amazon. The airport terminal, which was constructed for Rs. 5000 crores, is swamped after the first rain. This is Prime Minister Narendra Modi's new infrastructure.
Bangalore International Airport Limited acknowledged the breach in the water supply. The kerbside of Terminal 2 at BLR Airport leaked on the evening of May 2, 2023, due to a significant downpour.
We recognize that a significant and brand-new infrastructure like T2 will experience early-stage issues, which we are addressing. To address every issue, our teams are being put to work. We at BLR Airport are dedicated to keeping both of our terminals up to the highest levels of infrastructure and security, the airport stated in a statement.
Before the Assembly elections, Prime Minister Narendra Modi inaugurated projects including the Bengaluru-Mysuru motorway and the Whitefield-KR Puram metro line, which both experienced waterlogging and leaks of rainwater, respectively.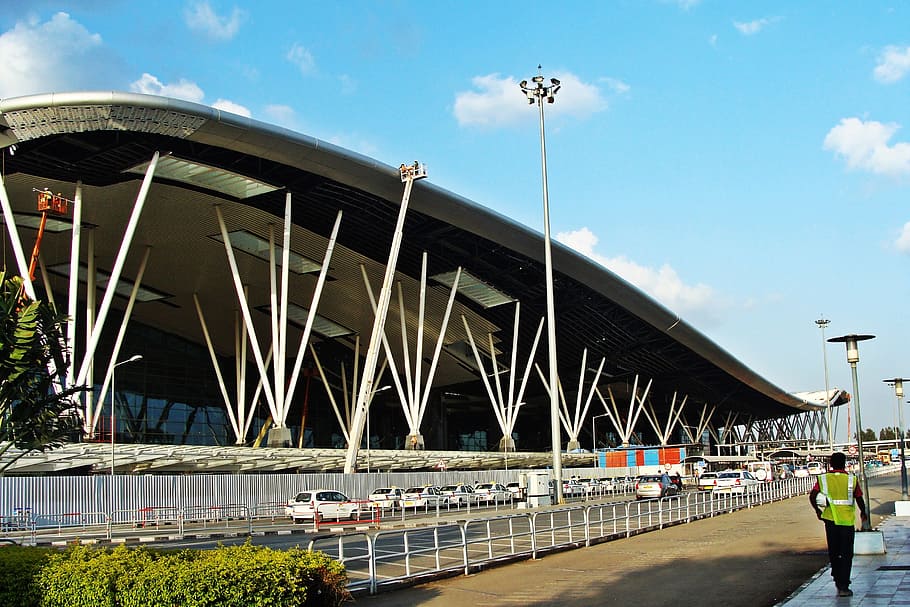 Terminal 2 at BLR Airport
The terminal's construction cost Rs 5,000 crore, and planning for it started in 2018. Its 2,55,000 sq m of space is designed to accommodate at least 25 million flyers per year.
T2 is referred to as a "terminal in the garden" since many types of flora and trees surround it. 180 rare plant species, more than 3,600 additional plant species, 600 70-year-old trees, bamboo cladding, 620 indigenous plants, 7,700 transplanted trees, 96 species of lotus, and much more are among its many highlights.
In the 24 hours ending at 8.30 am on Wednesday, the IMD observatory at KIA measured 9.8 mm of rain.
Stay tuned with us. Further, follow us on social media for the latest updates.
Also, read INSIDE: Air India New Airbus A321neo Interiors | Exclusive – Aviation A2Z
Join us on Telegram Group for Latest Aviation Updates. Subsequently, follow us on Google News.