Cathay Pacific (CX) has unveiled a revamped travel lifestyle magazine called "Cathay" that features inspirational content for customers both in the air and on the ground.
The new publication showcases Cathay's transformation into a premium travel lifestyle brand, with sections dedicated to Hong Kong and the Greater Bay Area, travel and holidays, wellness, dining, and shopping.
Cathay Unveils new travel lifestyle magazine
Cathay's first issue of its newly reimagined travel lifestyle magazine is "Reconnection," highlighting the airline's focus on reuniting Hong Kong, the Greater Bay Area, and the Chinese Mainland with the rest of the world.
This issue features a diverse range of stories that capture the essence of connection, accompanied by breathtaking aerial views of different cities on the covers that are sure to inspire readers to travel more.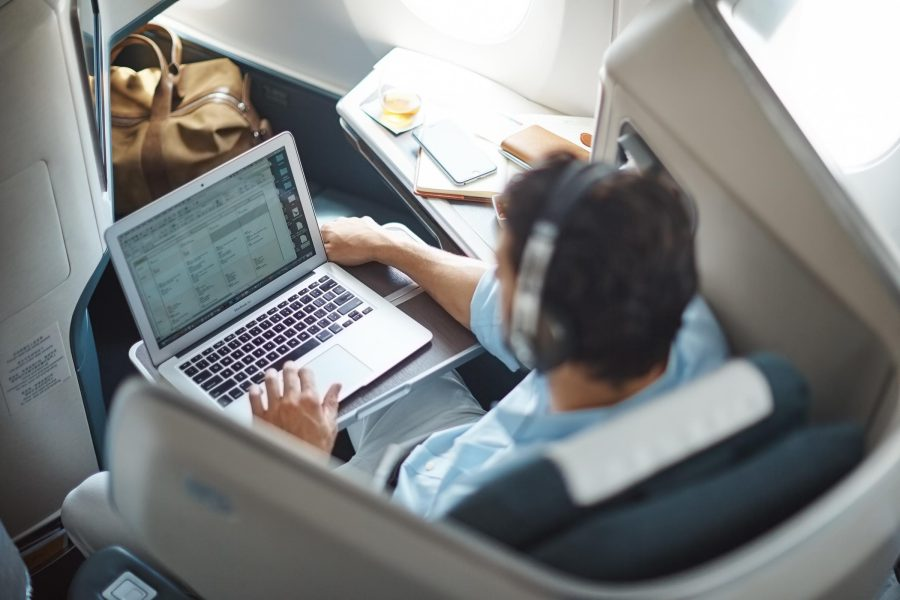 What does it offer?
Cathay's new travel lifestyle magazine, "Cathay," offers readers diverse content across various sections. Furthermore, the "Hong Kong & the GBA" section showcases exciting new features in Cathay's extended home market.
"Explore" celebrates the joy of travel and the travel lifestyle, providing readers with inspiring content about destinations across the route network.
"Dining" highlights food and beverage options available throughout the Cathay route network. Including must-book restaurants, renowned chefs, lifestyle rewards, and retail offers.
"Wellness" covers topics related to mindful travel, sustainability, and living a healthier life. Further, "Shopping" directs readers to must-have products available through the Cathay shop.
"The Cathay Way" section provides insights into how Cathay operates, such as an insider's look at the fleet, achievements, safety, hygiene, and benefits of the Cathay membership program.
"Inflight Entertainment" offers engaging writing about Cathay's extensive onboard library. Featuring new Hollywood releases, Asian cinema classics, award-winning TV box sets, the latest albums, podcasts, games, and HBO Max.
Finally, stories and content are expanded online in Cathay's Inspiration content hub. Subsequently, providing readers with even more premium travel lifestyle content.
Cathay Executive on magazine
According to Lavinia Lau, the Chief Customer and Commercial Officer, Cathay knows that its customers expect to enjoy a travel lifestyle magazine during their flight. Further, the airline is thrilled to relaunch a renewed publication that embodies all that it wishes to offer its customers, including inspiration, pleasure, and exploration.
Cathay aims to move people forward by connecting them to meaningful people, places, and experiences. It hopes to become a brand that people rely on for inspiration and guidance on premium travel lifestyles through the content it provides.
Cathay's magazine is an environmentally responsible publication using eco-friendly vegetable oil ink and ethically produced paper certified by the Programme for the Endorsement of Forest Certification (PEFC).
The company ensures that its contractors properly recycle the old magazines once they are replaced.
Stay tuned with us. Further, follow us on social media for the latest updates.
Also Read: Indian Students Deported Back to Delhi from USA on Delta Flight – Aviation A2Z
Join us on Telegram Group for the Latest Aviation Updates. Subsequently, follow us on Google News.