The Future outlook of Indian low-cost carrier Go First (G8) seems harsh as the airline is not able to pay the salaries on time due to the grounding of half of its fleet and tension at the senior management level.
Last year, before Go First's planned stock exchange listing, CEO Kaushik Khona and Chairman Varun Berry, among others, held an investor call.
To everyone's surprise, Nusli Wadia, the airline's owner and chairman emeritus, joined the call and led the discussion, sharing his thoughts on the business and competitors such as Air India and Akasa, according to a source who participated in the call and requested anonymity.
Go First Outlook
There is a lot of uncertainty over Go First, Mainly due to insufficient funds and a solid business plan.
The ET reported that Go First airline was started by Jeh Wadia with a simple idea of starting an airline, without any detailed plan, and began by leasing two planes.
On the other hand, Nusli Wadia, the owner of Go First, considers it as just another business venture. He gives equal time. In contrast, for IndiGo, the airline business is their primary focus and main business.
The person stated to ET that "something happened between the three of them – the father, son, and Dube. And he just left." In the past 17 years, at least seven CEOs have departed from Go First.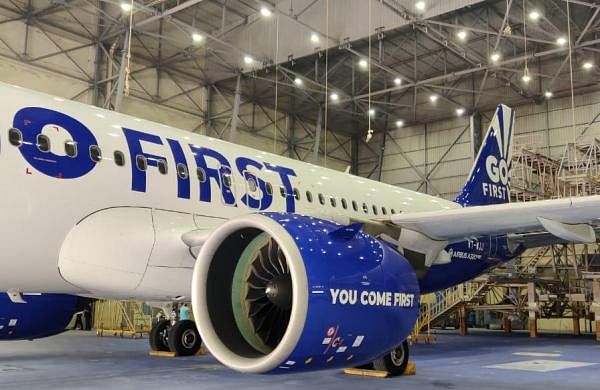 COVID and Engine Grounding
The airline's challenges have not diminished despite the pandemic. In fact, they have become more intricate and subtle.
Last year, in July, when Go First was operating 45 planes, its planes' Pratt & Whitney engines began failing before their expected lifespan. In just three months, 24 engines stopped working.
This figure has since increased, and nearly half of the airline's 59 planes are currently out of operation. 25 planes are grounded due to engine problems, and another four due to landing gear issues. By contrast, only ten percent of IndiGo's planes are not flying.
In the opinion of the official, IndiGo might have received compensation of almost INR1,000 crore from Pratt & Whitney, as its contracts were more strongly worded. However, Go First did not receive any compensation, as the contracts of the airline did not have the necessary leverage.
Go First Last Chance
The recent losses at Go First may have a negative impact on Nusli Wadia's plan to have a successful initial public offering (IPO) and achieve one-sixth of IndiGo's valuation.
Despite this, Wadia's other business, Britannia Industries, has been thriving, with the announcement of an INR850 crore dividend. This dividend will provide ample funds to pay Go First employees' salaries for the next year and, hopefully, on time.
Stay tuned with us. Further, follow us on social media for the latest updates.
Also Read: Indian Students Deported Back to Delhi from USA on Delta Flight – Aviation A2Z
Join us on Telegram Group for the Latest Aviation Updates. Subsequently, follow us on Google News.