MUMBAI, 27 March 2023 — India's leading air logistic company has taken the delivery of two Boeing 737-800 freighter models. The company will lease more such aircraft from DHL Express.
The Chennai-based company received two Boeing 737 yesterday, and one of its employees shared the feat on LinkedIn.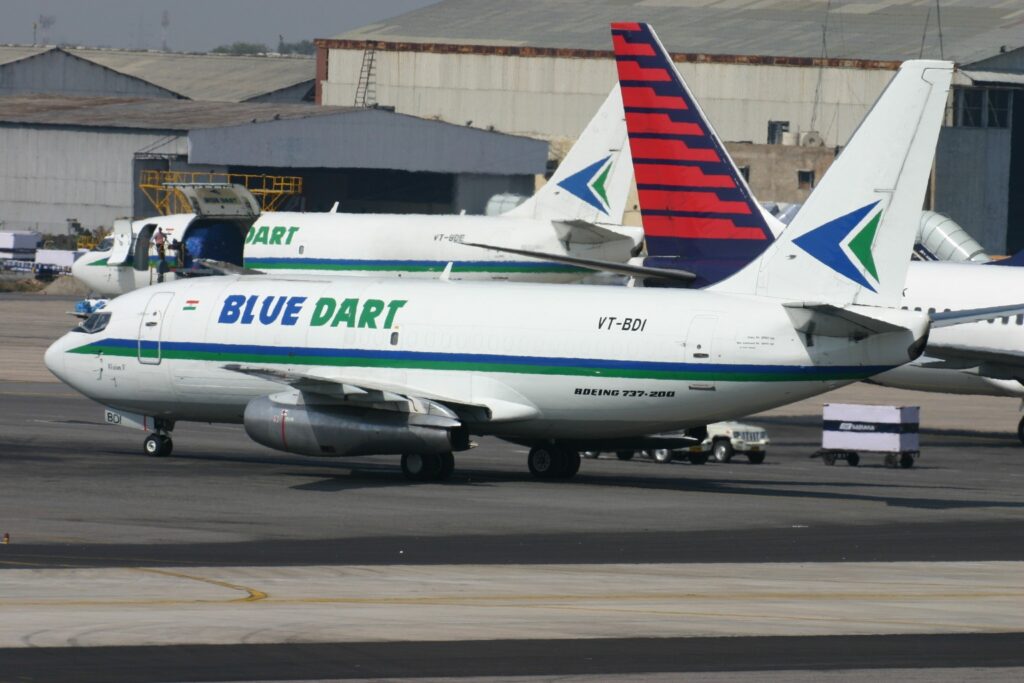 Blue Dart Boeing 737F
---
The 27-year-old Indian carrier will add more Boeing 737f aircraft to position itself as a market leader. The company will add six more aircraft that earlier belongs to Spicejet (SG) with the help of DHL Express.
As reported by Ch-aviation, 'Blue Dart Express, the parent company of Blue Dart Aviation, stated the plane was essential if Blue Dart has to maintain its position as India's top domestic cargo carrier and to accommodate foreseen year-on-year annual cargo growth rates of 6%.'
Deutsche Post DHL Group has nearly 75 percent of its stake in Blue Dart company. The company will also finance the plane orders, and they are likely to provide INR4.1 billion rupees (USD50 million) for two Boeing 737f aircraft, cited ch-aviation.
In its BSE filing on 23 December last year, the group said that 85.1% of all shareholders and 99.9% of voting shareholders voted in acceptance of the transaction.
However, Blue Dart Aviation has not specified the timeline for receiving such aircraft.
About Blue Dart
---
Currently, the cargo carrier operates a fleet of 6 Boeing 757-200 (PCFs) freighter aircraft. Correspondingly, it deploys them to eight destinations, including Ahmedabad, Bangalore, Chennai, Delhi, Hyderabad, Kolkata, Mumbai, and Guwahati.
Subsequently, the company also has a dedicated cargo facility of 4,300 square meters near Terminal 1 of Mumbai airport (BOM). They have earlier operated the fleet of Boeing 737-200f. However, in 2014, they retired them after operating them for two decades and since then have not operated them.
Indian aviation earlier had not many players, but with development, today, there are many cargo players. Some of them are Indigo Cargo, SpiceJet Cargo, Amazon Prime Air, operated by Quickjet cargo airline, and Pradhaan Air.
Let us know what you think about Indian Air Cargo Industry on our social media channels.
Stay tuned with Aviation A2Z!
Also read: Air India Mega Deal With Boeing And Airbus To Create 2 Lakh Jobs In India | Exclusive
Join us on Telegram Group for Latest Aviation Updates. Follow us on Google News.