As Akasa Air prepares to receive its 20th aircraft, it will have met a critical criteria to begin foreign flights under DGCA guidelines. In an interview with Akasa co-founder and Head of Operations Neelu Khatri, who discussed the carrier's aspirations for international flights.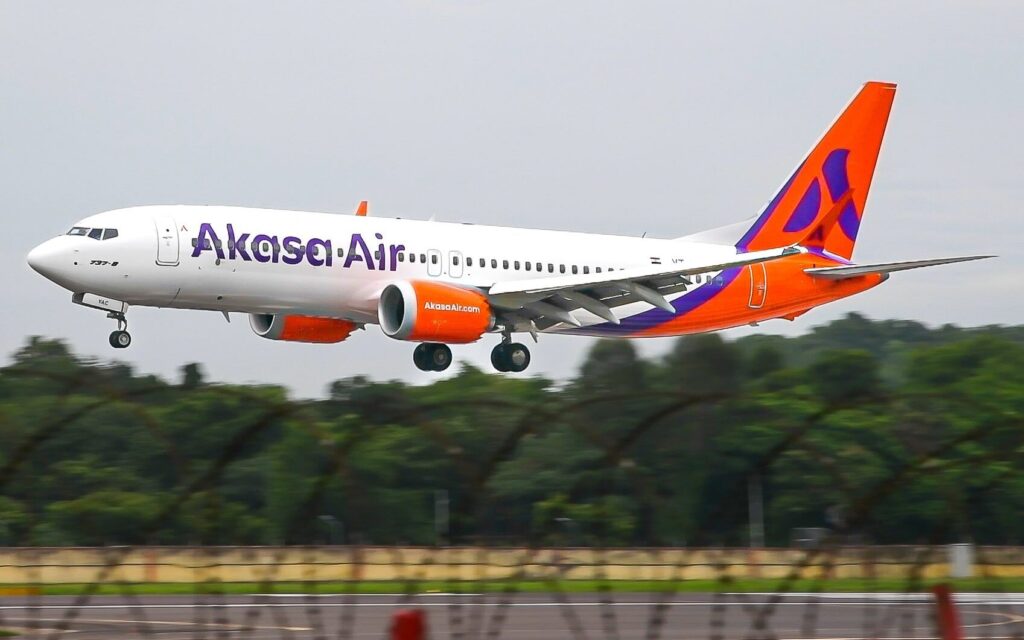 Akasa's fleet consists entirely of Boeing 737 MAX 8, which has a range of 3,550 nautical miles (6,570kms). This opens up a plethora of potential for the new carrier, from Seoul in the east to Prague in the west. Nonetheless, Akasa intends to remain in familiar area for Indian carriers.
"The 737 MAX 8 can fly for five to six hours. Within that, we will be looking more closely at India, as well as Southeast Asia and the Middle East, as our objective once we begin flying globally."

Akasa co-founder and Head of Operations Neelu Khatri
Despite its ability to reach Europe and the Far East, Akasa is focusing on the most popular Indian marketplaces. While the carrier has declined to provide comprehensive plans for its foreign routes, owing to regulatory permits and route restrictions, the Middle East and Southeast Asia will be easy to reach once the carrier is ready.
The Middle East is India's largest foreign market, driven by tourism, business, VFR (visiting friends and relatives), and connecting traffic. The UAE is the most popular destination for Indian tourists, with the majority flying to Dubai (DXB), and it is virtually certainly Akasa's top destination.
The only potential stumbling block could be ongoing talks between India and the UAE on traffic rights, which are already nearing capacity. Other popular destinations in the region with early flights include Saudi Arabia and Qatar.
Singapore, on the other hand, is the most popular Southeast Asian destination for Indians. With plenty of business, tourist, and VFR options, traffic and competition are high for the island country. But, some significant unconnected markets in the region, like as Indonesia, would gain as well.
It would be fascinating to watch whether Akasa strives to launch new lines or sticks to high-demand and well-traveled routes, as it has done in the past. For the time being, the emphasis is on obtaining all regulatory permissions and waiting for the 20th aircraft to join the fleet.
In its first seven months of operation, Akasa Air carried over a million revenue passengers, earning it a 3% domestic market share. The result is a significant achievement for the firm, which has an aggressive delivery timetable in place, with 19 planes now in service. Keep an eye on Akasa as it expands and prepares to fly abroad.
Also read:
Air India Pilot Gets DGCA Nod To Fly Two Different Types Of Aircraft | Exclusive
Saudi Arabia Launches New National Airline Riyadh Air To Compete With Gulf Rivals | Exclusive
Follow us on Google News for latest Aviation Updates
Join us on telegram group
Stay tuned…