IndiGo and the British Council, the United Kingdom's international organisation for cultural connections and educational opportunities, have announced a partnership to promote cultural tourism to India's arts and culture events. The collaboration will promote events and festivals that are part of the current India/UK Together, a Season of Culture, and will showcase festivals that take place throughout the country throughout the year.
The British Council's Season of Culture is a landmark programme that honours India and the United Kingdom's partnership. As part of the Season of Culture, 1,400 artists from both countries are now displaying their co-created assets in dance, music, theatre, photography, and other creative forms around India.
Through digital cross promotion across 'Festivals from India,' a unique UK-India initiative that showcases India's cultural festivals and connections with UK festivals and artists, and IndiGo's communication channels, the collaboration will connect a larger number of Indian audiences with these global arts showcases.
The two parties will work together to power IndiGo's cultural festivals pages with specially curated content and editorial on the homepage of the website, as well as monthly features and highlights in the Hello 6E in-flight magazine for passengers on IndiGo's 1800+ daily flights across the globe. Festivals from India is an innovative digital platform created by ArtBramha and made possible by the British Council.
Together, they seek to expand the field of arts and culture festivals by encouraging cultural tourism, and they also intend to develop exclusive cultural programmes.
"India's art and culture offerings are adored by people all over the world. All around the nation, art enthusiasts are being drawn to the India/UK Together Season of Culture and its cultural events. In order to encourage more Indians to attend the collaborations being organised by some of the most exciting up-and-coming artists from India and the UK, we are happy to be partnering with IndiGo and to have access to their extensive coverage of Indian cities."

Alison Barrett MBE, The British Council's Director for India
"This is a unique relationship that builds not just on India's cultural wealth; but also brings people together through a platform that can join people across countries, through art, culture, and festival. We hope to honour the power of culture and connection through this collaboration. We are happy to collaborate with the British Council in promoting India's distinct tradition and talent."

Neetan Chopra, Chief Digital & Information Officer, IndiGo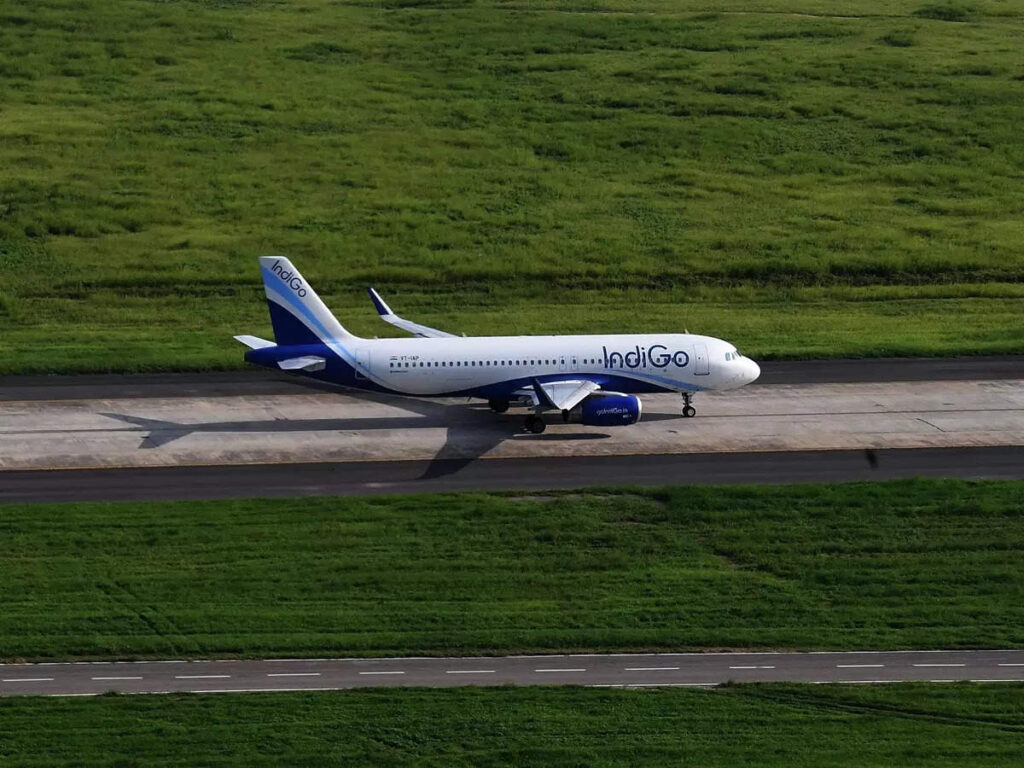 "Festivals From India aims to be a window to India's dynamic cultural festival universe. Arts enthusiasts, festival goers, and creative professionals can use the platform as a one-stop shop to look for India's best cultural festivals. We are able to increase the opportunities for displaying the cultural gems of India thanks to the relationship between the British Council and IndiGo, of which www.festivalsfromindia.com is a crucial component."

Rashmi Dhanwani, Partner, ArtBrahma
Also read:
Boeing Says India Will Require 2,210 New Planes Over The Next 20 Years | Exclusive
Follow us on Google News for latest Aviation Updates
Join us on telegram group
Stay tuned…