The first direct flight by Fly Baghdad from Hyderabad to Baghdad departed from GMR Hyderabad International Airport Ltd. on Sunday (GHIAL).
Fly Baghdad started biweekly flights to Hyderabad
At 3:17 PM, the first Fly Baghdad flight departed from Hyderabad. According to a press release, senior GHIAL officials along with other airport stakeholders were at the terminal to bid farewell to the passengers and crew in a joyful environment.
On Tuesday at 9:55 a.m., Fly Baghdad Flight IF 461 will touch down at GMR Hyderabad International Airport. The return flight, IF 462, will leave Hyderabad that day at 10:55. Flight IF 461 will touch down here on Sunday at 11:55 and flight IF 462 will leave at 12:55.
Every Sunday and Tuesday, there will be flights between GMR Hyderabad International Airport and Baghdad.
The GMR Hyderabad International airport recently launched the Hyderabad-Dhaka flight service in response to the rising demand. The second service in that direction is this one.
Increase in travel demand
Iraqis looking for medical care frequently take flights from Baghdad to India. It serves as evidence of Hyderabad's rising interest in medical travel.
According to data made public by the Union Tourism Ministry, the percentage of medical tourists from Iraq who travel to India is currently over 10% and is steadily rising.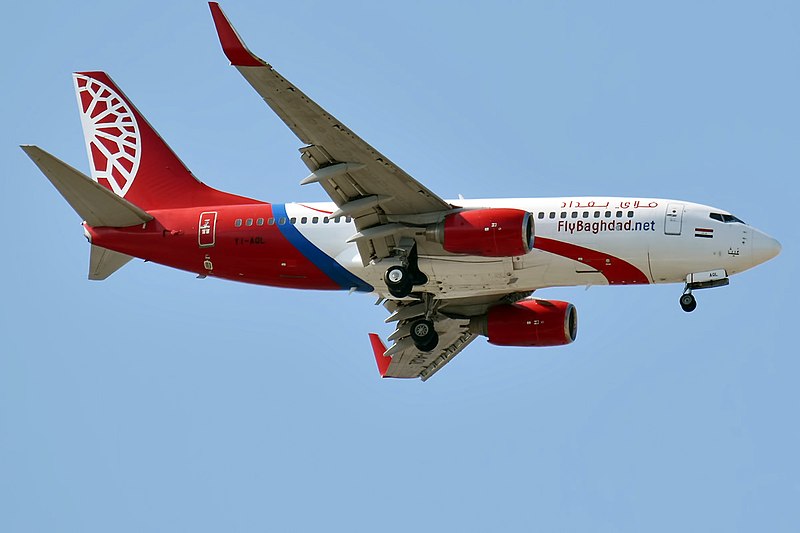 Both Baghdad and Karbala, the capital cities of Iraq, are revered by Muslims for their historical and religious significance. Each year, thousands of Indians visit the cities of Baghdad and Karbala.
The website is visited by millions of Muslims twice a year. The shrines of Abdul Qadir Gilani in Baghdad and Imam Ali in Najaf, to name a couple, are among the other places of religious interest in Iraq.
Also read:
Akasa Air launched its maiden flight from Chennai | EXCLUSIVE
Airlines begin hiring as travel demand increases following the pandemic | EXCLUSIVE
Turkish Airlines inks codeshare agreement with Air Seychelles
Follow us on Google News for latest Aviation Updates
Join our Telegram group
Stay tuned…