At Barcelona International Airport, an Air Senegal Airbus A319's left wingtip collided with a catering truck, causing damage.
During pushback on August 30, 2022, an Air Senegal Airbus A319 with the registration 6V-AMB collided with a catering truck. The airplane's left wingtip struck the truck as it was getting ready to take off for a flight from Barcelona to Dakar. There have been no injuries allegedly caused by the collision.
The Collision
Around 11:15 AM local time, ground personnel reported hearing a loud bang as the aircraft began its pushback for what appeared to be a routine flight. Airline employees and ground staff were alerted right away to the aircraft's collision with a catering truck. The wing of the A319 nearly caused the catering truck that was struck to tip over onto its side, briefly pushing the truck backwards. The pushback tug appeared to still be attached to the aircraft at an angle in another image taken by ground crew following the collision, suggesting that the ground crew was aware of the obstacle and was trying to avoid the truck.
The Aircraft
Air Senegal owns the Airbus A319 that was involved in the incident, 6V-AMB, and it is registered in Senegal. The plane was first delivered to Iberia in April 2007, and it was put into storage in April 2019. In May of the same year, Air Senegal acquired ownership of the machine. Since then, they have had it in their possession.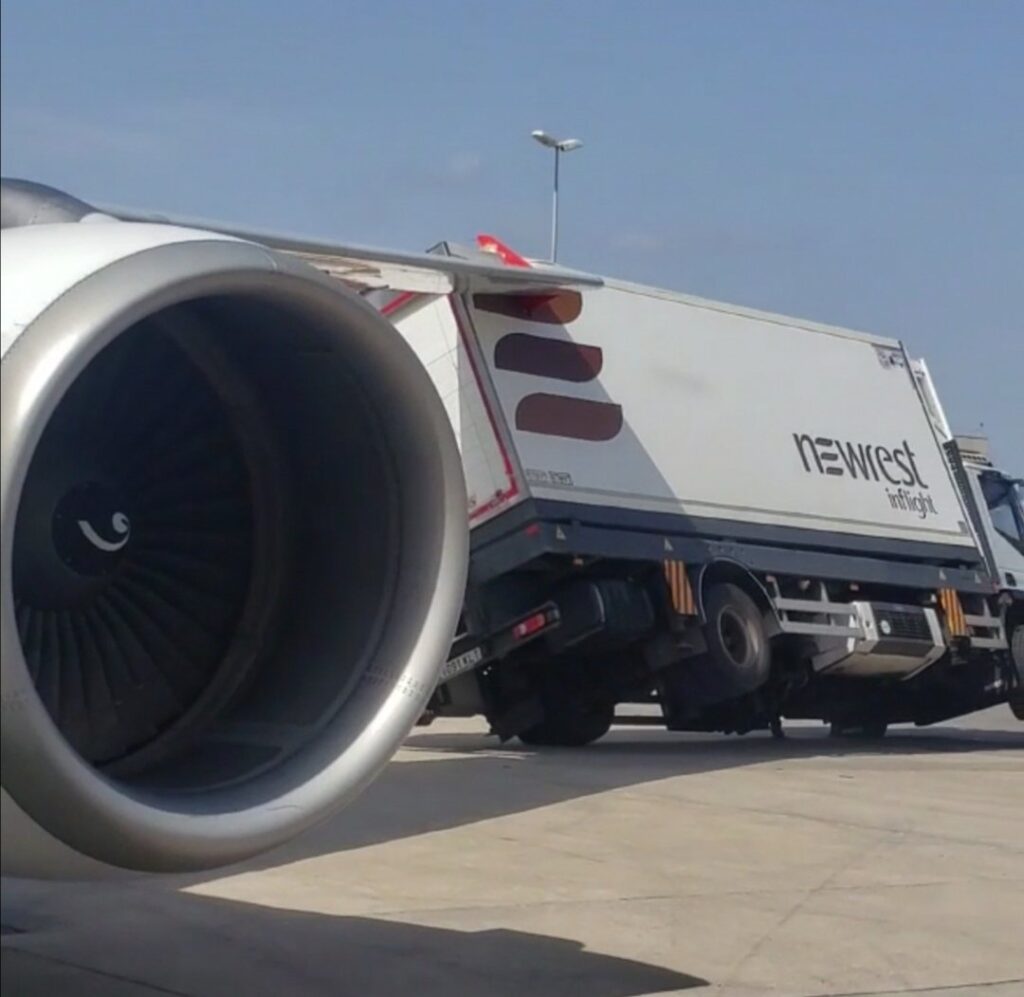 Still Not Underway
As the departing flight, HC423, arrived from Dakar late, the HC424 crew was already under pressure to leave Barcelona on time (DSS). The A319 needed to be examined because its wing was clipped, and it might need significant repairs before it can fly again. The plane is reportedly still being maintained because it hasn't arrived back in Dakar a day after the collision (DSS).
Also read:
IndiGo Udaipur flight returns to Delhi airport after an engine failure | EXCLUSIVE
Follow us on Google News for latest Aviation Updates
Join our telegram group
Stay tuned…