CEO Sergei Alexandrovsky announced the Aeroflot Group's intention to order 323 Russian aircraft during a meeting with Russian President Vladimir Putin.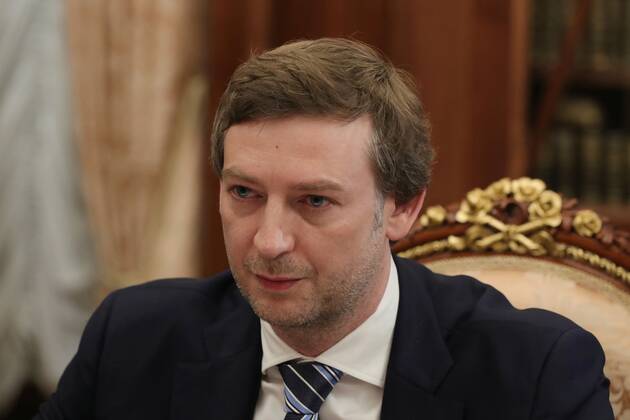 Aeroflot CEO Sergei Alexandrovsky said
"Totaling 323 Russian aircraft, we intend to sign contracts for 73 Sukhoi Superjet, 210 MC-21, 40 Tu-214, and the new-look import-free planes with Russian engines. These are very large volumes and will obviously require more resources from us "

He said
Although the organisation was revising its strategy, according to Alexandrovsky, this was "already fully synchronised with comprehensive programme to develop the transport sector to 2030."
Regarding the current state of air travel, he stated that the company was receiving state support and shifting demand to different locations.
"We currently fly to 111 destinations, an increase of 18 from 2021. We have significantly increased the number of passengers we carry to some locations. For instance, the frequency from Moscow to St. Petersburg has increased from 31 to 45, from 15 to 25 daily to Sochi, and from 2 to 8 daily to Minvody. Several other destinations have seen a sizable increase"

Alexandrovsky said
He claimed that thanks to state assistance, the airline had been able to keep passenger transportation costs low. "And for Aeroflot, we anticipate a decline in 2022 of up to 10% compared to 2021 and by 21% compared to 2019, which is obviously very much in demand among our citizens given the current circumstances. Additionally, the load has significantly increased," he said.
He stated that Pobeda, a low-cost airline operated by the Aeroflot Group, had reached 95% of capacity. "However, I should point out that this year Aeroflot experienced a very high load during the summer. Currently, it is between 91 and 95 percent, which is a very high load factor for Aeroflot" said Alexandrovsky.
According to reports, the Aeroflot Group carried 17.2 million passengers in the first half of 2022, down 7% from the same period last year. Of these, 14.7 million travelled on domestic routes, down 8.5%, and 2.5 million travelled on international routes, down 0.2%.
Also read:
Argentina express interest in indigenous Light Combat Aircraft 'Tejas'
NASA's Artemis launch provides an opportunity for Boeing to re-establish its space credibility | EXCLUSIVE
Follow us on Google News for latest Aviation Updates
Join us on telegram group
Stay tuned…