A Memorandum of Understanding was signed by Hindustan Aeronautics Limited(HAL) to open an office in Kuala Lumpur (Malaysia).
HAL aim to support Malaysia's Defense Forces
The Bengaluru-based company said in a statement on Thursday that the office in Malaysia will assist HAL in pursuing new business opportunities for the Fighter Lead-in Trainer (FLIT) LCA and other requirements of the Royal Malaysian Air Force (RMAF), including Su-30 MKM and Hawk upgrades.
"This will reinforce India's commitment to supporting Malaysia's Defense Forces and industry for a sustainable aerospace and defence landscape in Malaysia."
In response to a global tender released by RMAF, HAL had submitted a proposal to the Ministry of Defence (MINDEF), Malaysia, in October 2021 for the supply of 18 FLIT LCAs.
"The Malaysian authorities are anticipated to announce the final tender winner soon. Given that LCA Tejas satisfies all of RMAF's requirements, it has a decent chance of being chosen for the bid based on HAL."
The Su-30 MKM fleet is experiencing low serviceability issues as a result of the ongoing Russia-Ukraine crisis, and HAL, one of the biggest producers of Su-30 aircraft of Russian origin, claimed to have the capacity to provide the necessary support to RMAF.
HAL can assist RMAF in modernising its Hawk fleet. In the future, the RMAF may introduce additional HAL platforms like the HTT-40, Do-228, Advanced Light Helicopter (ALH), and Light Combat Helicopter (LCH), according to the statement.
Provide services in South East Asia
The HAL office in Kuala Lumpur will focus on market promotion of the company's range of goods and services not just in Malaysia but throughout South East Asia, according to the company.
According to reports, the office will also help make the existing platforms operated by the RMAF and for nearby air forces in the area more serviceable.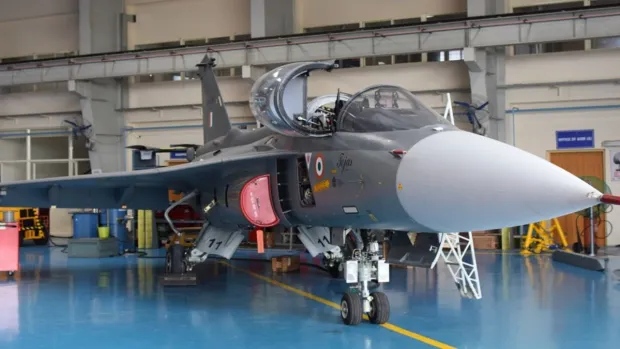 The GM, LCA, HAL, Ravi K, and Major (R) Mohd Husairi Bin Mat Zain of Forte Drus, who serves as HAL's official representative in Malaysia, signed the MoU.
Ajay Kumar, the secretary of defence, B N Reddy, the high commissioner of India to Malaysia, and Sanjay Jaju, the additional secretary for defence production, attended the event.
Also read:
Over 1 crore people travelled under the UDAN scheme in 5 years
Airbus SE and Redbird Academy Teams Up to provide A320 Type Rating in India
Join our telegram group for latest Aviation Updates:-
Stay tuned…