Leasing services company LCI Aviation has ordered up to six H175 super-medium helicopters from Airbus, valued at over $125m. The deal follows confirmation of a resurgence in super-medium and heavy helicopter activity earlier this month from consultancy Air & Sea Analytics.
The order is for 2 confirmed helicopters, with the first H175 to be delivered to LCI in the next year 2023. The deal includes an option for a further four aircraft and follows LCI's previous order for new H175s.
CEO of LCI told Helicopter Investor
Jaspal Jandu, CEO of LCI told Helicopter Investor: "We are seeing a confluence of supply, need, and sentiment-related factors driving a tighter market on all sides. In addition, many drivers such as the situation in Ukraine, national energy security, and supply-side constraints are presenting challenges, which will ultimately take time to resolve."
Consequently, the helicopter leasing market is finding a higher footing with a resurgence in all sectors, including the super-mediums, with current research (from Air & Sea Analytics) demonstrating an increase of over 50% in H175 flight hours since January 2020.
"Increasing the number of H175 aircraft in our fleet is a natural step with a longstanding partner," he said. "It will enable us to maintain the breadth of LCI's product offering and meet the growing requirements of operators and end-users across the world."
Also, read
LCI's fleet includes more than 50 Airbus helicopters and fixed wing aircraft. Deployed by 14 operators, the fleet flies in ten countries across the world on a range of missions including: emergency medical services, search and rescue and offshore wind.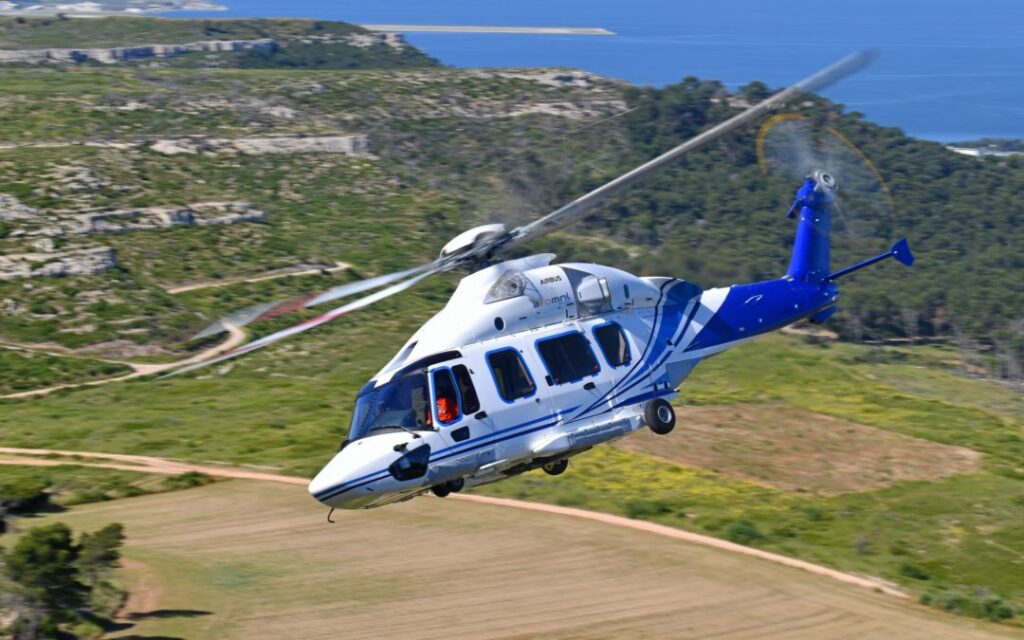 Bruno Even, CEO of Airbus Helicopters, said:
"LCI is a longstanding and valued Airbus partner. As a leading lessor and operator of Airbus helicopters, their renewed commitment to the H175 demonstrates the strength of the marketplace and its post-pandemic recovery."
The latest information from Air & Sea Analytics noted offshore super-medium and heavy helicopter activity had registered a 5% increase in the year to June 2022 reached with the first half of 2021.
Steve Robertson, director of the consultancy told: "The uplift in operational aircraft is not surprising given high oil costs and a double-digit increase in upstream expenditure. Of particular interest is the underlying intensity of activity in returning aircraft to service (RTS). Aircraft that a year ago no-one would have expected to return to the active fleet are now flying again."
OMNI and PHI saw the most increase in active heavy and super-medium offshore rotorcraft, with net growth in active aircraft in this weight category of 6 each. Bristow saw its active heavy & super-medium fleet reduce by seven units, which were all S-92s.
Whilst there were still 41 inactive S-92s in this year's first quarter (Q1), AW189s and H175s are at or around entire effective utilization, according to the report. The pool of available S-92s is fewer than two dozen, after accounting for RTS activity, secondary market activity and retirements already underway.
Eight years of low oil costs and oil company capital discipline led to underinvestment in oil production capacity. But oil costs have recovered as spare production capacity is eroded, told Robertson.
"A new oil cycle is underway as the market seeks to bring new capabilities to market. Upstream expenditure is expected to increase nearly 20% in 2022 to reach $420bn. This is driving improved field exploration and development activity which requires aircraft for offshore personnel transfer," he said.
Thank you
Stay updated with Aviationa2z.com
Join our Telegram group for the latest updates