Kingfisher Airlines began operations in 2003. United Breweries Group, located in Bengaluru, owned it.
With a fleet of four new Airbus A320-200s flying a route from Mumbai to Delhi, the airline began commercial operations on May 9, 2005, just after Mallya's son Sidhartha's 18th birthday, purportedly as a birthday gift.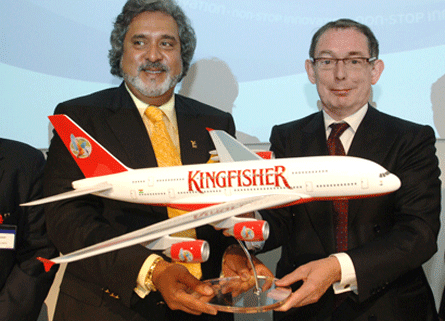 Dr. Vijay Mallya debuted Kingfisher Airlines at the Air India hangar in Mumbai on. May 7th night, in a fantastic evening that was the most anticipated event.
There are several firsts here!

Kingfisher Airlines was the first private Indian carrier to begin commercial operations after receiving a brand-new aircraft.

In the last week of April, it received an Airbus 320 from Toulouse, France.

This is the first time the Air India hangar has hosted a launch.

A one-of-a-kind location ideal for a major launch.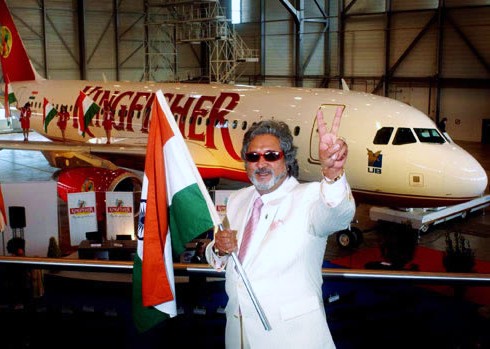 Kingfisher Fleet
For domestic and short-haul services, Kingfisher Airlines' fleet mostly comprised of ATR 42, ATR 72, and Airbus A320 family aircraft; and for international long-haul services, Airbus A330-200s.
For Kingfisher Red flights, ATRs and a few aircraft from the A320 series were employed.
| | | |
| --- | --- | --- |
| AIRCRAFT | | TOTAL |
| Airbus A319-100 | | 3 |
| Airbus A320-200 | | 21 |
| Airbus A321-200 | | 8 |
| Total fleet | | 32 |
At the time the airline ceased operations, it had Airbus A320, Airbus A350 XWB and Airbus A380 aircraft on order.
Bankruptcy And License Suspension And Cession on operations
It began reporting losses in November 2011. The acquisition of Bengaluru-based Air Deccan in 2007 exacerbated the situation.
Vijay Mallya and his crew were accused of failing to conduct due diligence on the airline, and it was this purchase that brought down his empire, according to N M Rothschild consultants who arranged the deal.
Simplifly Deccan, followed by Kingfisher Red, and promotion as the domestic cheap Kingfisher airline failed to prevent losses, and Kingfisher lost over ten billion rupees (US$130 million) for three years in a row. 
After failing to repay loans totaling more than 40 billion rupees (US$520 million) in. July 2014, Kingfisher Airlines became the country's top non-performing asset.
After nearly four years since Kingfisher Airlines declared bankruptcy, a group of. 13 Indian banks led by State Bank of India filed a petition with the Debt Recovery. Tribunal to recover its debts, which included Rs 9,000 crores owing by its promoter Vijay Mallya.
After a protracted legal fight, British courts ordered Mallya's extradition two years later, and. Mallya might be extradited to India if his appeal against the court order is not dismissed.
Stay Informed with us. Subscribe us and get notified on your fingertips!