AIESL technicians met honorable minister Scindia today, thereafter in ALC meeting FTE technicians decided to call off strike.
AIESL management will fulfill all 4 demands within next 3months, all termination will be taken back. Congratulations to all AIESL Technicians.
It is agreed between the two parties that
1. The strike has been called off, and the workers will return to work as soon as possible.
2. All termination letters issued to concerned workers who went on a tool down strike will be revoked by management.
3. Within 90 days of today, the Management will appoint a committee consisting of senior management officials and five workmen as representatives to find a solution to the workmen's demands, such as the implementation of FTE rules, basic salary revision, Career Progression Scheme, inclusion of DA in salary, and so on.
4. The strike will be treated as a 'No work, no pay' situation, with no disciplinary action taken against the workers who went on a tool down strike.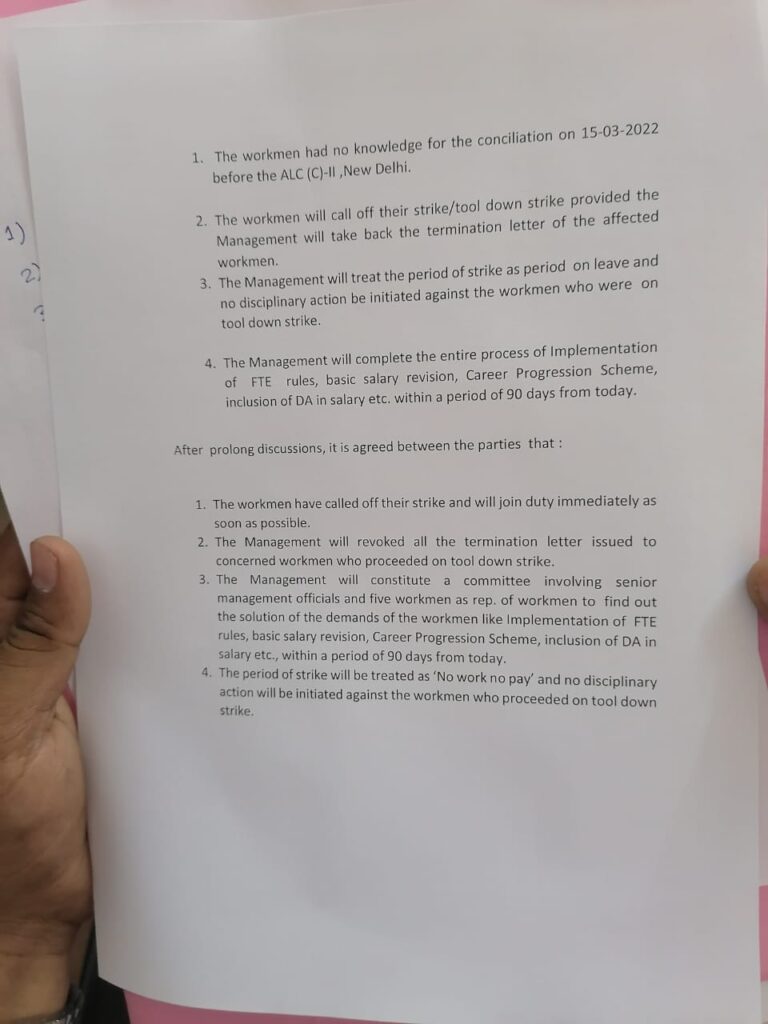 Stay tuned and updated with Aviationa2z.