Antonov State Enterprise announced it completed the final construction of the first An-178-100R military aircraft which is now set to undergo certification testing.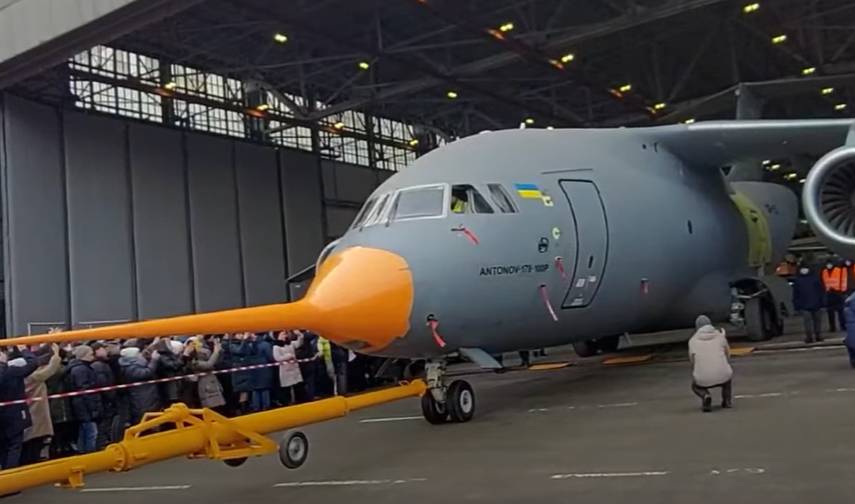 The new generation Antonov An-178-100R transport aircraft is dedicated to the transportation of troops as well as for the delivery of special military goods such as weapons or other light equipment.
It can fly as much as 86 fully equipped paratroopers, and up to 100 people on board when used for operations of medical evacuation operations, including 40 people on standard sanitary stretchers and 38 people flying on side seats accompanied by 4 paramedics.
According to the manufacturer, a total of 30 Ukrainian companies contributed to the construction process, having manufactured 177 components for the new military plane.
Three new An-178s were ordered by the Ukrainian government in 2020.
"The Armed Forces of Ukraine need modern military equipment that will increase our capabilities and strengthen national stability," the deputy commander-in-chief of the Armed Forces of Ukraine Yevhen Moisyuk, was quoted in the manufacturer's statement.
About Antonov 178
An-178 is a high-wing transport aircraft with moderately swept wing, winglets and a T-tail.
The airframe is made of aluminium alloys and composite materials.
The fuselage is semi-monocoque with a circular cross-section.
The retractable landing gear consists of two main wheel bogies and a dual nose wheel.
The flight control system is dual duplex fly-by-wire system, consisting of two parts:

FCS-A and
FCS-B, each of which is responsible for two control channels.

The flight control surfaces include ailerons near the wing tips, four control spoilers, six lift-dump/speed-brake spoilers, rudder and elevators, with an emergency mechanical cable back-up system.
The powerplant consists of two Progress D-436-148FM turbofan engines, mounted on pylons under the wings and an auxiliary power unit.
It can shift 18 tonnes over 1,000 km, or 10 tonnes over 4,000 km.
The Antonov
An-178 aircraft, which was first rolled out in April 2015 and is based on the 99-seat An-158 regional airliner, is proposed to replace outdated military aircraft such as the An-12, An-26, and An-32.
The new An-178 comes as a potential rival for the Embraer KC-390.
Stay connected with us. Have a beautiful day!