ZURICH- Edelweiss Airlines (WK) is set to acquire six state-of-the-art and environmentally friendly Airbus A350s, which will be integrated into the Edelweiss fleet in a phased manner starting in the summer of 2025.
By the conclusion of 2026, these six new A350-900 will replace the existing five Airbus A340-300 long-haul planes, effectively restoring Edelweiss' long-haul fleet to its pre-COVID levels.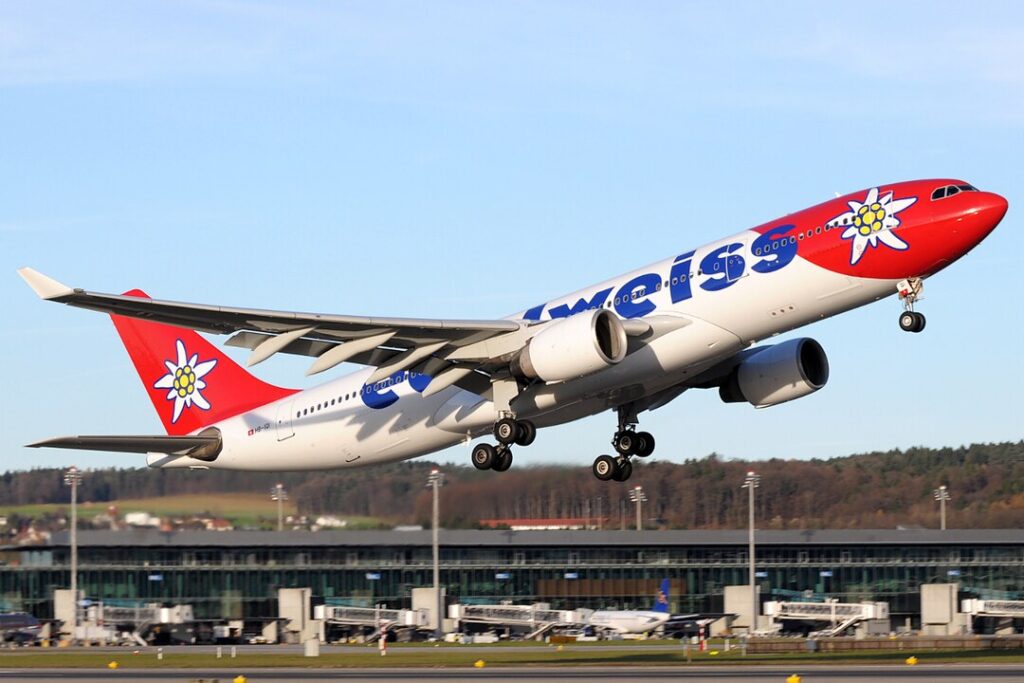 Edelweiss Acquiring Airbus A350s
CEO of Edelweiss, Bernd Bauer, expressed the significance of this fleet modernization, marking a pivotal moment in Edelweiss' nearly three-decade history. He highlighted that by 2026, Edelweiss will boast one of Europe's most youthful long-haul fleets.
The Airbus A350-900 offers an extended range compared to the Airbus A340-300, opening up the possibility of connecting new holiday destinations directly to Switzerland in the future. Passengers can look forward to an enhanced and more comfortable travel experience onboard the new aircraft.
The "Airspace" cabin of the Airbus A350-900 features spacious aisles and ample overhead baggage storage. Furthermore, the modern cabin design ensures a remarkably quiet cabin, contributing to significantly improved travel comfort.
Edelweiss guests will also benefit from improved air quality, thanks to advanced technology that provides fresh air at every seat without drafts and allows natural light to filter in through 30% larger panoramic windows.
Ex-LATAM Aircraft
The aircraft, which was previously in service with LATAM Airlines (LA), will initially accommodate 339 passengers while maintaining Edelweiss' hallmark comfort across all classes.
This configuration includes 246 seats in Economy Class, 63 seats in Economy Max, offering extra legroom and increased recline and 30 seats in Business Class that are convertible into flat beds.
Passengers across all classes will have access to a cutting-edge in-flight entertainment system featuring spacious high-resolution screens and USB power outlets at each seat. Business Class passengers will enjoy an even larger 19-inch screen for movies and series.
Due to global material shortages and reduced maintenance and engineering capabilities, the first four aircraft will initially operate with the original operator's configuration, albeit with slight modifications to the cabin and Edelweiss branding.
Edelweiss has planned to install an entirely new cabin layout with fresh seats and interior design at a later stage, offering a significant improvement in comfort and the overall travel experience for all passengers. This upgrade represents a substantial investment by Edelweiss, amounting to a three-digit million sum.
Where will Edelweiss Fly its A350s?
"The Airbus A350-900 boasts a groundbreaking design that establishes new benchmarks in efficiency, incorporating cutting-edge technologies and exceptional aerodynamics. It ranks among the most environmentally responsible long-haul aircraft globally," added Bernd Bauer.
The aircraft's utilization of the latest generation engines and lightweight materials positions the twin-engine Airbus A350-900 as one of the most fuel-efficient wide-body planes.
Its fuel consumption is 25 percent lower, CO2 emissions are reduced by 25 percent compared to the four-engine Airbus A340-300, and noise emissions are notably quieter, up to 50 percent less.
As per the current schedule, the inaugural Airbus A350-900, adorned in Edelweiss livery, is anticipated to arrive in Zurich during the summer of 2025.
It will be deployed across Edelweiss' comprehensive long-haul network, serving over 20 sought-after holiday destinations spanning North, Central, and South America, Africa, Asia, the Middle East, and the Indian Ocean.
Stay tuned with us. Further, follow us on social media for the latest updates.
Also Read: US Airlines, Including American, United, Delta, and Southwest, want you to Dress Properly – Aviation A2Z
Join us on Telegram Group for the Latest Aviation Updates. Subsequently, follow us on Google News.