DUBAI, UAE- Middle East carrier Emirates (EK), which is due to its larger overall size, stands as the largest operator of widebody aircraft, where premium cabins hold greater significance.
This study delves into insights derived from the CAPA Fleet Database, focusing on the number of seats installed by the top 50 airlines globally.
The analysis encompasses rankings based on total seats, premium seats, and first-class seats across their entire fleets as well as on their widebody aircraft fleets.
Emirates Leads Globally in First Class Seats
When examining first-class accommodations exclusively, Emirates emerges as the clear leader, boasting a substantial 2,264 first-class seats.
This figure surpasses the 700 first-class seats British Airways (BA) offered, securing its second position. While the 690 seats are held by Korean Air (KE), which ranks third.
Emirates maintains its top position in the ranking of first-class seats as a percentage of total seats, boasting a rate of 2.1%. Korean Air follows closely, with 2.0% of its seats allocated for first-class accommodations.
Emirates holds a significant lead in widebody first-class seating with a total of 109,000 seats. Further solidifying its position as the largest operator in this category.
Emirates holds a significant lead in the number of premium seats integrated into its widebody planes, totaling over 16,000.
United Airlines (UA) follows in second place, boasting slightly fewer than 10,000 premium seats across its widebody aircraft. Behind United Airlines are British Airways, Qatar Airways (QR), and Lufthansa (LH), each with a range of 6,000 to 7,000 widebody premium seats.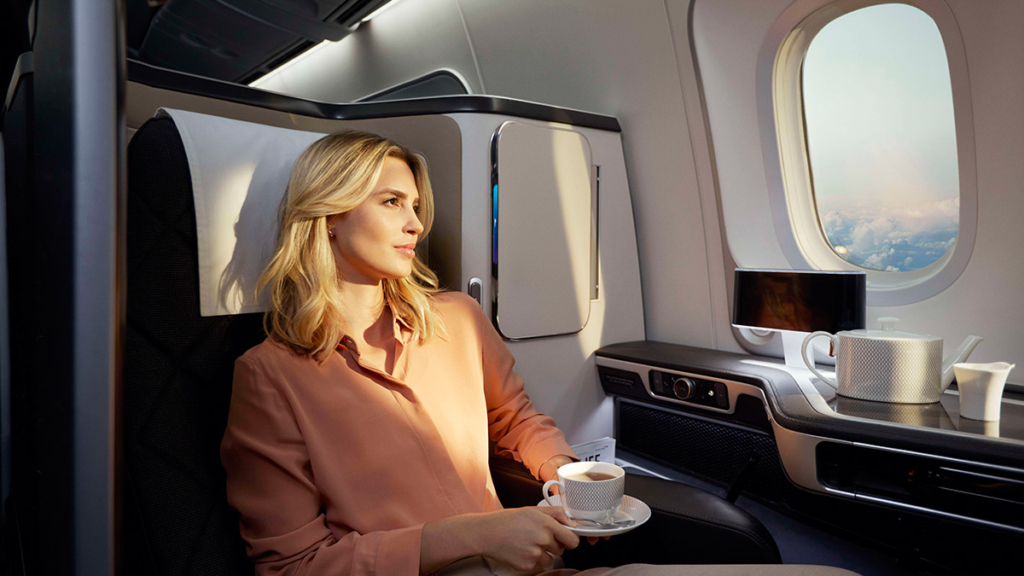 Global Premium Seats Outlook
The proportion of seats allocated to first class and business class tends to be higher on long-haul routes and widebody planes compared to short to medium-haul routes and narrowbody or regional aircraft.
Among the top 50 full-service airlines globally, first-class cabins constitute 0.6% of the total installed seats on their widebody aircraft. While this percentage remains relatively small, it is twice the proportion of first-class seats across all of their aircraft combined.
Within their widebody aircraft, business class seats constitute 12.2% of the seating, in contrast to 9.2% across their entire fleets.
Premium economy seating comprises 4.6% of the widebody seats, whereas economy class encompasses 82.6% of the seating in the widebody planes belonging to the top 50 full-service carriers (FSCs) globally.
Stay tuned with us. Further, follow us on social media for the latest updates.
Also Read: US Airlines, Including American, United, Delta, and Southwest, want you to Dress Properly – Aviation A2Z
Join us on Telegram Group for the Latest Aviation Updates. Subsequently, follow us on Google News.