Air Canada intends to expand its international network by launching new, direct flights from Vancouver International Airport to Dubai beginning October 28, 2023.
The flights will be operated by Air Canada's Boeing 787 Dreamliner fleet four times weekly. Further complementing the carrier's daily service between Toronto and Dubai. Subsequently, the move is part of the airline's strategy to increase its presence in rapidly expanding international markets.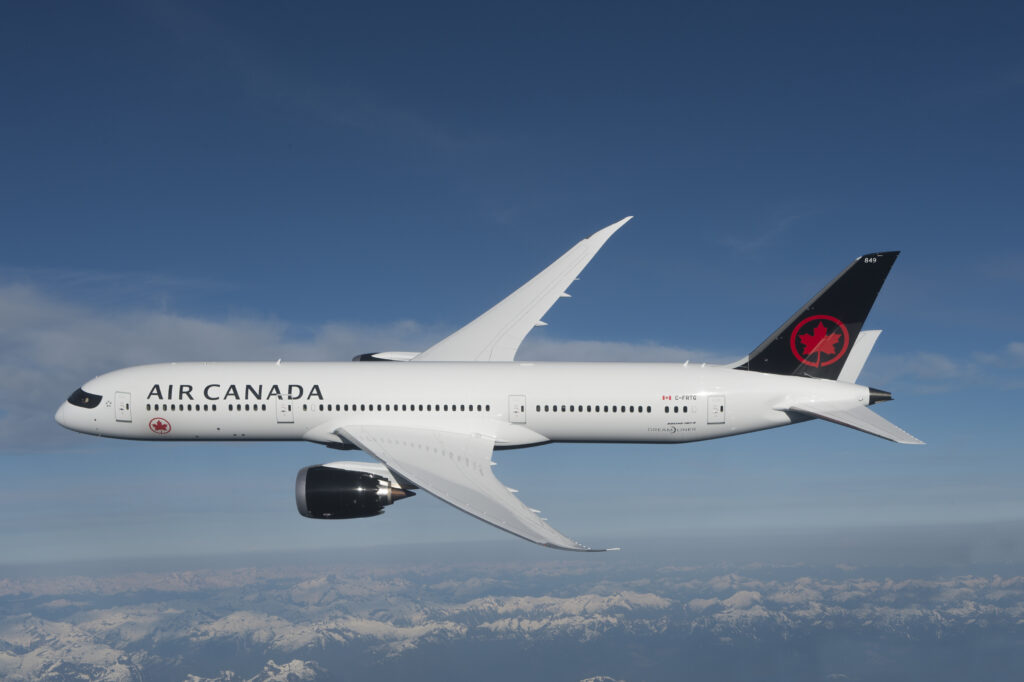 Air Canada Executive Insights
Air Canada's Senior Vice President for Network Planning and Revenue Management, Mark Galardo, expressed his excitement about the new non-stop flights from Vancouver International Airport to Dubai, starting on October 28, 2023.
Galardo said adding the new route is an excellent opportunity to connect two iconic and vibrant global destinations, Vancouver and Dubai.
He also mentioned that Dubai is one of the top destinations globally. It is renowned for its landmarks, rich culture, and entertainment. Galardo added that Vancouver is also a cosmopolitan destination and a top choice for visitors looking to experience British Columbia's natural beauty and outdoor activities.
The new route will offer additional convenience to global visitors. Especially in cooperation with Air Canada's codeshare and frequent flyer partner, Emirates.
The Vancouver-Dubai flights will connect to many destinations across the Middle East, the Indian subcontinent, and East Africa. Which will provide customers with more business or leisure travel options.
Rob Fleming, British Columbia's Minister of Transportation and Infrastructure, stated that the new transportation link from Dubai provided by Air Canada would enable visitors to experience all that British Columbia (BC) has to offer more easily and efficiently.
He further added that this new service would bring added global connections. Likewise, this will benefit people throughout the province, from the vibrancy of their globally recognized cities to the splendor of Super Natural BC.
Airport Executive Comments
"We are thrilled that Air Canada has decided to introduce a new direct service from Vancouver to Dubai. This new route will provide passengers with convenient connections to southern India and other key destinations in the Middle East. Bringing new opportunities for travel, education, and access to global markets." Stated Tamara Vrooman, President & CEO of Vancouver Airport Authority.
We would like to thank Air Canada for its continued commitment to Vancouver International Airport. Likewise, helping to connect British Columbia to the world." added Vrooman.
"Direct air travel has become a vital component of modern business, enabling entrepreneurs to connect with clients, partners, and opportunities across the globe quickly and efficiently. Directly connecting Vancouver to more destinations brings us closer, stimulates innovation, and fosters growth in our interconnected world. Therefore, AC's investment in this new route will undoubtedly have a positive impact on our region." said Bridgitte Anderson, President and CEO of the Greater Vancouver Board of Trade.
"With this new route, British Columbia will have access to a significant market that will benefit the province's visitor economy since the UAE is the fifth-largest spender in the world in terms of travel and tourism, according to the UNWTO. We congratulate Air Canada on their confidence in our province," said Walt Judas, President and CEO of the British Columbia Tourism Industry Association.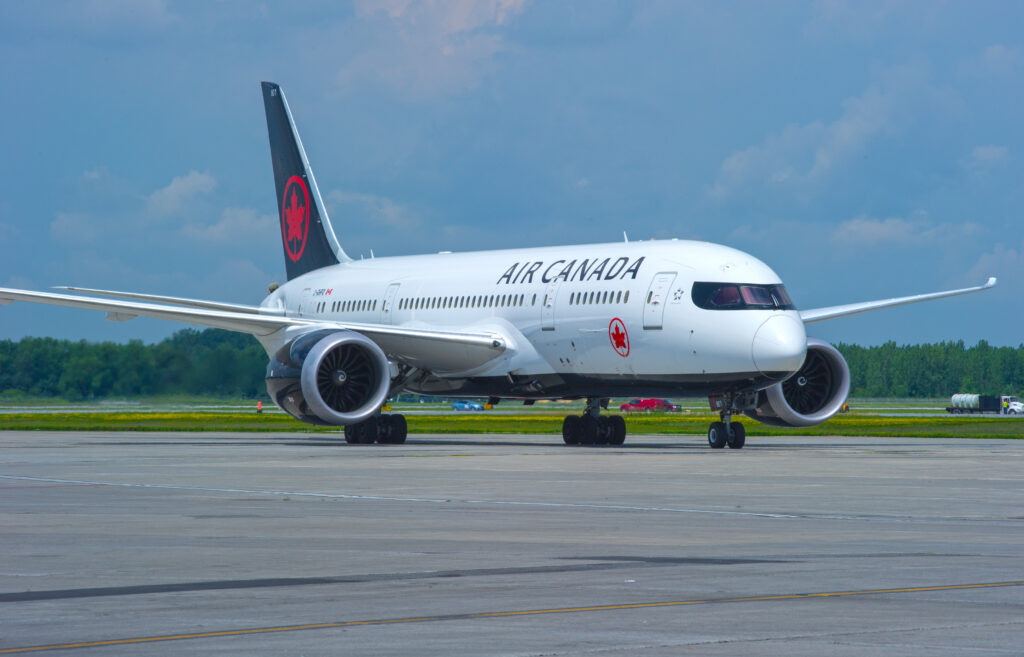 Air Canada Connecting Vancouver with Dubai
The Canadian carrier offers a range of onboard services that showcase some of Canada's best culinary talent. Featuring award-winning chefs such as David Hawksworth, Vikram Vij, Antonio Park, and Jérôme Ferrer. A selection of top Canadian wines curated by sommelier Véronique Rivest.
Customers can collect and redeem points through Aeroplan, Air Canada's loyalty program. Furthermore, enjoy priority check-in, Maple Leaf Lounges, priority boarding, and other benefits, including access to Air Canada's Signature Suite at YVR.
Air Canada's Vancouver-Dubai flights will be operated with Boeing 787 Dreamliner aircraft. It features three cabins of service: Signature Class with lie-flat seats, Premium, and Economy Class.
The flights have been designed to offer convenient connections to and from destinations in Alberta, BC, and the western USA via Air Canada's hub at YVR.
Air Canada has a fleet of 189 aircraft, including 34 Dreamliners. Furthermore, AC serves 51 domestic and 135 international destinations in 58 countries as of April 2023.
Stay tuned with us. Further, follow us on social media for the latest updates.
Also, read FIRST LOOK: Air India Airlines New Possible Branding, Livery, Logo and More | Exclusive – Aviation A2Z
Join us on Telegram Group for Latest Aviation Updates. Subsequently, follow us on Google News.