The recently established Indian airline Akasa Air is having trouble satisfying its customers. An Ahmedabad-Bengaluru flight was abruptly cancelled due to technical difficulties after receiving criticism on social media for not having the option of automatic seat assignment.
Akasa Air passengers hold the airline accountable for abruptly cancelling the trip and failing to provide the stranded passengers with food or lodging. Several travellers reported that Tuesday's flight from Ahmedabad to Bengaluru was abruptly cancelled due to technical difficulties, causing them to experience hardship.
According to a passenger, this led to mayhem at the airline's check-in desks as customers demanded alternate flights to their destinations. According to the passenger, Akasa Air QP 1332 was originally scheduled to leave at 9.55 p.m., but the airline notified the passengers that it would instead depart at 10.55 p.m.
He claimed that at 10.30 p.m. they announced the cancellation of the flight for "technical" reasons.
"We can take off together on Wednesday, according to the airline. However, it did not provide travellers with food or lodging. It instructed us to wait till tomorrow at the airport or request a refund "

The traveller claimed
A spokesman for the airline stated that technical reasons were used to cancel the flight.
"Technical issues have caused the cancellation of the flight. The plane is grounded while being examined. The passengers have the choice of receiving a full refund or booking a hotel on their own, in which case the airline will pay that amount."

Akasa Air spokeswoman declared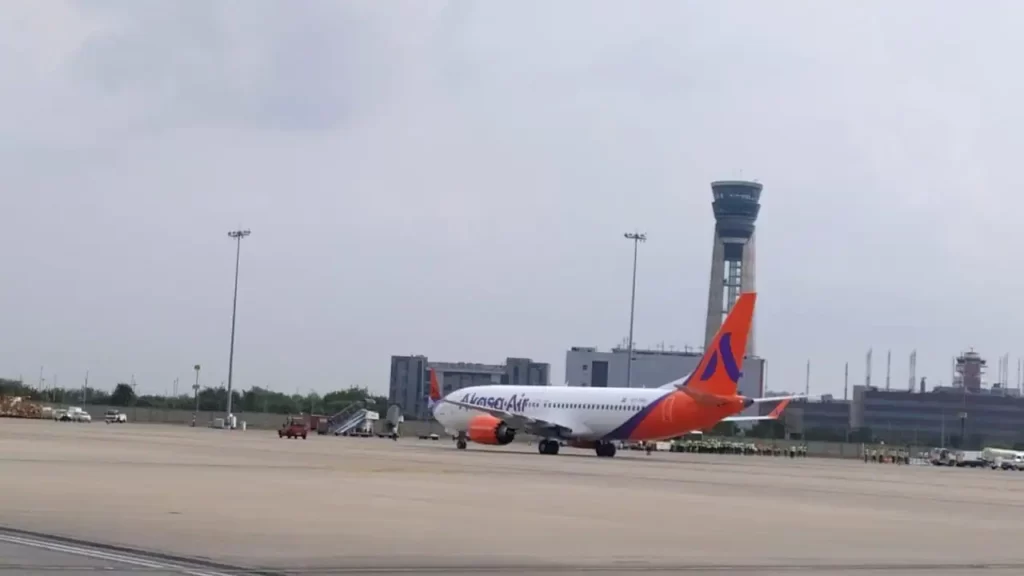 According to Akasa Air, it has also provided reimbursement for hotel travel within the city. It stated that the new departure time for the trip is Wednesday at 7:35 p.m.
Also read:
Civil Aviation Minister Jyotiraditya Scindia urges 8 states to cut down tax on jet fuel
Watch: Drunk passenger bites attendant's finger, forces Turkish Airlines flight to make emergency landing
Join us on telegram group
Follow us on Google News for latest Aviation Update