Akasa Air- India's Low-cost airline founded by Vinay Dube and With Rakesh Jhunjhunwala's investment has Opted for Swiss AMOS for MRO Software Solutions.
The airline has an Impressive Vision and strategies to Grow in a highly competitive Indian Market. Akasa Air is looking to build a strong fleet and Network and is rapidly progressing towards the Goal.
Akasa Air live with Swiss AMOS MRO Solutions
When the Airline was looking for a partner for MRO Software Solutions, the airline had 2 main Criteria to be fulfilled:
It wanted to start its Operation in the summer of 2022 and Needed New Software to keep the airworthiness of its Fleet.
The airline also needed scalable and reliable software to manage a huge fleet of 72 Boeing 737 MAX planes which they will receive by 2027.
Keeping in mind these above-mentioned Criteria, the airline was vigorously looking for a partner who can meet the objective. The timely support to Go-Live and further increase the usage of software Functionality and automize the process.
Swiss AMOS Implementation has been finalized within 3 months of work with a successful go-live and on-time start of B737 Max Operations.
The timely operational start of AMOS was possible due to:
As a New company with brand-new aircraft, only fewer data transfer is required, a process that is often the deciding factor of the project duration and
the broad AMOS experience of the Swiss AMOS project team.
Akasa Air team widely relies on Swiss AS- A cloud hosting solution. The AMOS cloud hosting package, combined with AOS (management of application and database server), provides the client with fully cloud-hosted AMOS surroundings and ideal working conditions to benefit from the full usage of AMOS.
Swiss Software Company CEO statement over Partnership
Swiss AS relieves Akasa Air of the need to operate a technical infrastructure on-premise and provides an appealing and cost-effective choice – being the flawless setup for a start-up airline.
Fabiano Faccoli, CEO of Swiss-AS stated,
"With AMOS, Akasa Air has chosen a scalable software that has proven to be the right choice many times when it comes to supporting airlines from start-up status to a mature airline coming along with a significant fleet increase. We are proud to further intensify our AMOS footprint in India. Welcome to the AMOS Community, Akasa Air!"

Fabiano Faccoli, CEO of Swiss-AS statement over Partnership with Akasa Air
AMOS is a comprehensive, fully-integrated MRO software solution being developed and distributed by Swiss AviationSoftware.
a 100% subsidiary of Swiss International Air Lines has more than 200 customers worldwide and belongs to the industry-leading MRO software providers.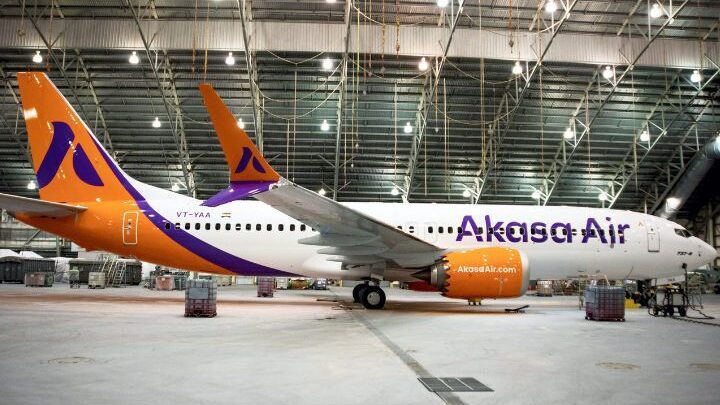 We wish that such a Strategic partnership between the two companies went well in Long Run.
We will keep you posted about the Akasa Air and Swiss-AS updates, so make sure you click on the bell icon.
Join Our Telegram Group for Latest Aviation Updates:-https://t.me/aviationa2z
Stay connected with Aviation A2Z!