Here we will keep you posted about Akasa Air LIVE updates on the 7th of August, STAY HERE TO GET LIVE UPDATES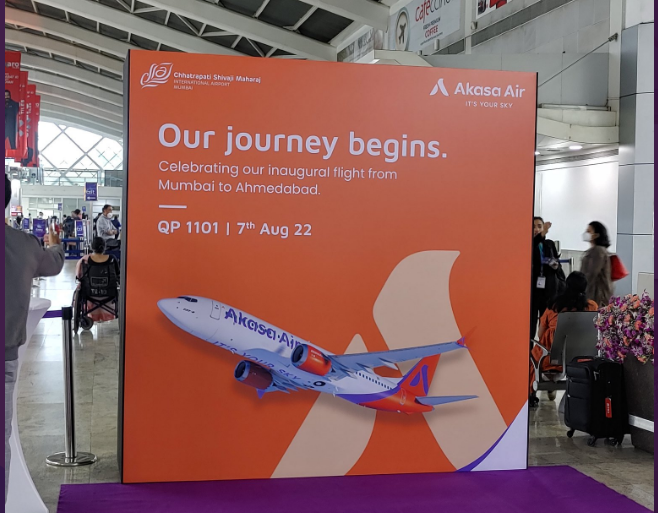 LIVE UPDATES
At 9:10 Am, Jyotiraditya Scindia launched the first boarding pass
From 9:15- Scindia Ji speaking LIVE about the launch of Akasa Air.
Jyotiraditya Scindia Ji is speaking about a better future for the Indian Aviation Industry. Today is a Historic day for Indian Aviation and Travel Industry.
On 9:28 Am, Akasa Air is shown the green flag by Scindia Ji, ministers, and the secretary.
on 9:30 Am Vinay Dube CEO announced the Ceremony closure and Boarding for the first flight started for On-time departure.
The Departures panel showing Akasa Air first flight QP1101 On-Time,
Avgeeks and passengers have started boarding the flight,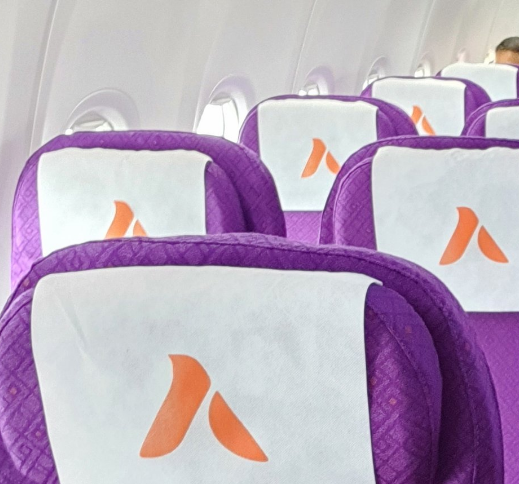 Rakesh Jhunjunwala and other key members are onboard the plane
Avgeeks, media personnel, and travelers have started their job and sharing amazing pics from VT-YAA.
QP1101 Takeoff
At 9:55 Am, Akasa Air is set to fly in 10 mins only !!
At 10:05 Am Akasa Air Flight Takes off for the first time with New Boeing 737 Max from Mumbai.
All the meals and onboard snacks are complimentary for travelers are complimentary (FREE).
Flight Radar not showing the Live flight, there might be some delay in flight.
Akasa Air onboard video by traveler
The clock shows 10:34 and the flight is about to take off, seems 30 mins delay due to morning traffics by heavy international birds.
According to flight radar 24, Akasa air first flight get airborne at 10:34 Am with 29 mins delay
Here is a takeoff video by one Planespotter
Akasa Air first Flight Into the skies
So officially Akasa air first Boeing 737 MAX 8 (VT-YAA) is flying in Indian skies.
on 10:47 Am Akasa Air first flight enters the Gujarat state skies.
Right now Akasa air is the number #1 flight tracked worldwide on Flight radar 24
Half of the Indian Aviators and media persons are onboard including ministers and owners, QP1101 is worth billions.
Preparation for First Landing
On 11:03 Am, the VT-YAA is above Vadodara and is ETA 19 mins for landing at Ahmedabad airport.
Avgeeks and Media are creating content onboard and enjoying the hospitality of the Akasa Cabin crew.
Eagerly waiting to hear claps after touchdown from Passengers for QP pilots.
Akasa air begins its descent and is about to land for the first time at Ahmedabad airport.
on 11:23 Am, The aircraft touchdown at Ahmedabad airport.
The airline didn't receive the Water canon salute as Akasa air is the most sustainable and Environment-friendly airline.
AfterMath Akasa Air First Flight
Some highlights and feature images, tweets from people onboard,
That's all for today, we will keep you posted about Akasa Air and other Aviation related Updates.
Thank you for joining !!
We will keep you posted about all the Akasa Airlines-related updates, make sure you click on the notification bell.
Stay connected with Aviation a2z!
Join Our Telegram Group for Latest Aviation Updates:-https://t.me/aviationa2z