The Pregnant Pilot Captain Kristin Flies Jumbojet Boeing 747 Cargo plane from Kenya to Belgium.
A Saudi Airlines Cargo Boeing 747 is Operated by Air Atlanta Icelandic by a Bilateral agreement between the two airlines.
Captain Kristin is an airline pilot and she is quite an experienced one to Fly HEAVY Boeing 747 aircraft.
Airclips.com a website and Youtube channel have taken a detailed coverage of this special flight and we will share all the details and information in this Exclusive Blog.
Flight Details
According to Flight radar 24 flight tracking software, HEAVY B747 Jumbojet with registration TF-AMB is scheduled from Nairobi to Liege on 16th July.
The aircraft involved in this special flight is a Boeing 747-400 (744) which is one of the world's Biggest Cargo planes.
The flight took off from Nairobi at 9:19 Pm and Landed at Liege on 4:20 Am Local Time.
Pregnant Pilot Captain Kristin Preparation
In an Exclusive Clip captured by the Airclips crew, Captain Kristin Maria is shown preparing B747 and going through all pre-flight checks along with her First Officer Benni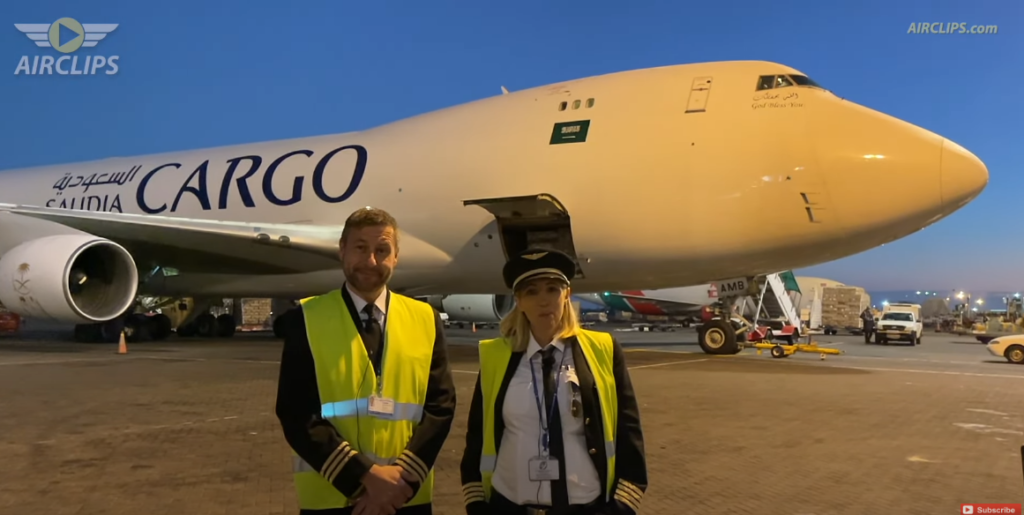 Air Atlanta Icelandic is an ACMI Operator who has rented the Saudia Cargo B747 for its Nairobi-Liege Route.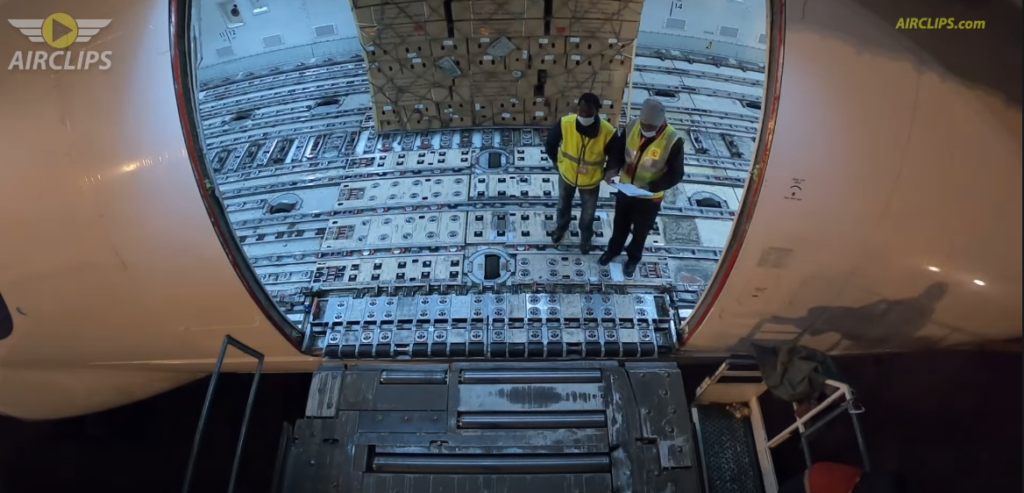 The Ground staff loads the Cargo through both the Forward and rearward Cargo decks.
During this Time Captain Kristin prepares the Cockpit for 7 and half hours flight.
She is one of well qualified and experienced Captains and There's Good news that she is Pregnant and will fly her last Flight before Maternity Leave.
Captain Kristin Speaking about this special flight,
"We are partially augmented tonight but unfortunately, we cannot be relieved of our flight duties, This Freelancer (Child) here is along for the ride and this is going to be my last flight before I m grounded."

Pregnant Pilot Captain Kristin Speaking About the flight and unborn child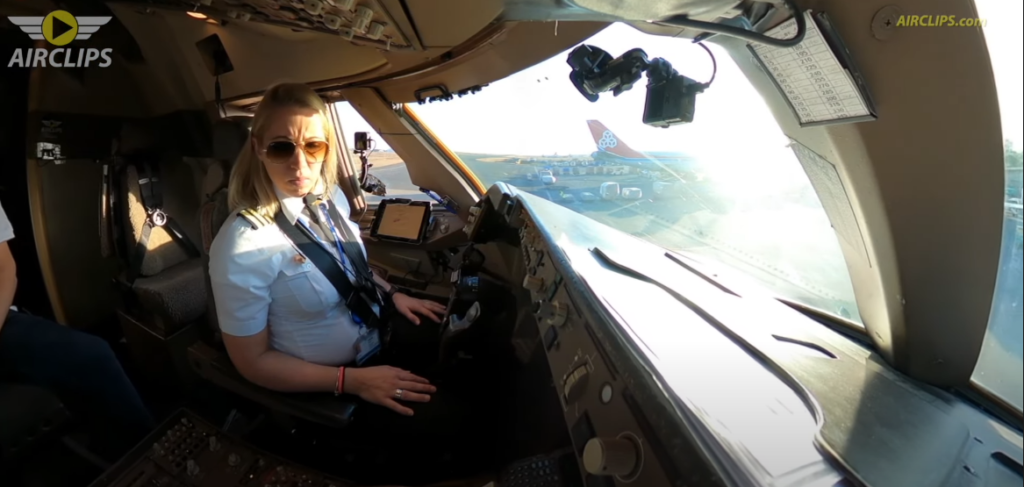 This is one of the rare moments when such incidents occur and it's great to know the courage such a pilot shows during such time.
While Captain prepares Cockpit, First Officer carries out walk around and pre-flight inspection to find any abnormalities which can affect the plane at 40,000 feet.
They Both completed there Pre flight duties and are now ready to roll for this special flight.
Into the Skies with Pregnant Pilot
The aircraft took off with 19 minutes delay from Nairobi on Beautiful Day.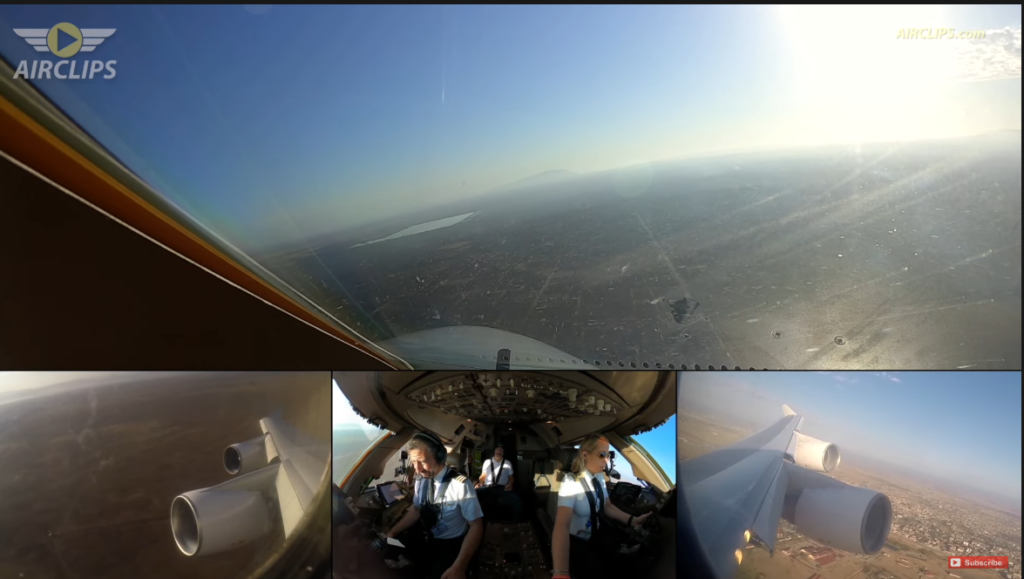 Landing At Liege Airport
The Flight landed successfully way ahead of its time (20 Minutes before the Actual Time of Arrival).
Here are some glimpses of Liege airport from the cockpit of a plane flown by Amazing Captain Kristin Maria.
We wish Good luck to Captain Kristin Maria For The future child, Have a Safe journey!
For Complete Video Visit Airclips.com or Youtube channel:
Read Now: Akasa Air Second Boeing 737 conducts customer Acceptance Flight | Exclusive
Stay connected with Aviation a2z!
Join Our Telegram group for Latest Aviation Updates:-https://t.me/aviationa2z