Captain Monica Khanna, the pilot in command, turned off the affected engine and landed safely at Patna airport, with all passengers and crew members unharmed.
According to Manavjit Singh Dhillon, Senior Superintendent of Police, Patna Police, all passengers were successfully evacuated and no injuries were reported.
It might have been far worse after the SpiceJet flight from Patna to Delhi caught fire mid-flight, but Captain Monica Khanna kept her cool and skillfully landed the plane, saving many lives in the process.
After one of the engines caught fire shortly after take-off from Patna, the Delhi-bound aeroplane with 185 passengers made an emergency landing at Patna airport.
Monica Khanna works for SpiceJet Limited as a highly skilled pilot.

Monica, according to her Instagram bio, enjoys travelling and is passionate about the latest fashion and trends.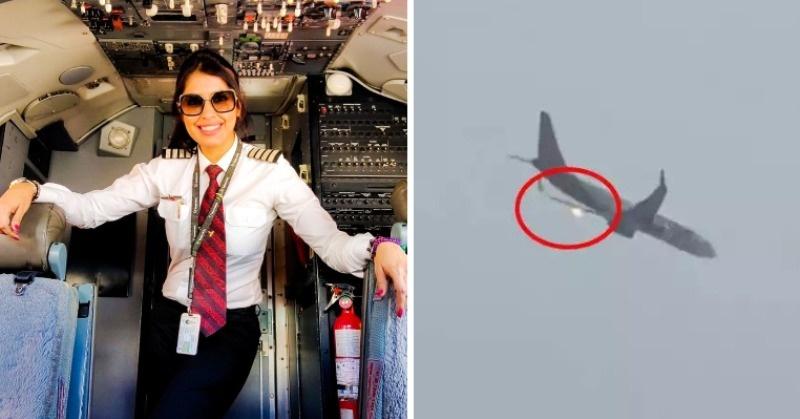 Captain Monica Khanna has been lauded for her prompt and appropriate response to an emergency scenario.
The fact that no passengers were hurt during the plane's overweight landing adds to the feat's impressiveness.
With officer Balpreet Singh, Khanna was the pilot-in-command.
Stay Tuned with us!
Join Our Telegram group for Latest Aviation Updates :- https://t.me/aviationa2z