The India's oldest Privates Airlines, Jet Airways have their AOC, and now they focus on building up the rest of our team as we prepare to resume operations!
Jet Airways has received the necessary approvals to resume operations. The country's aviation authority, the DGCA, has given the airline that was suspended due to financial difficulties an Air Operator Certificate (AOC).
Jet Airways said in a statement that it plans to resume commercial operations in the following quarter of this year (July-September 2022).
In a recent Tweet, They have put forward a requirement to hire for the following position:-
DGM/Sr.Manager- Schedule Planning & Systems
Executive/Sr.Executive- Network Planning
Senior Manager- Finance
Manager – Cargo Operations
Assistant Manager- Cargo Pricing
Deputy General Manager- Tech Procurement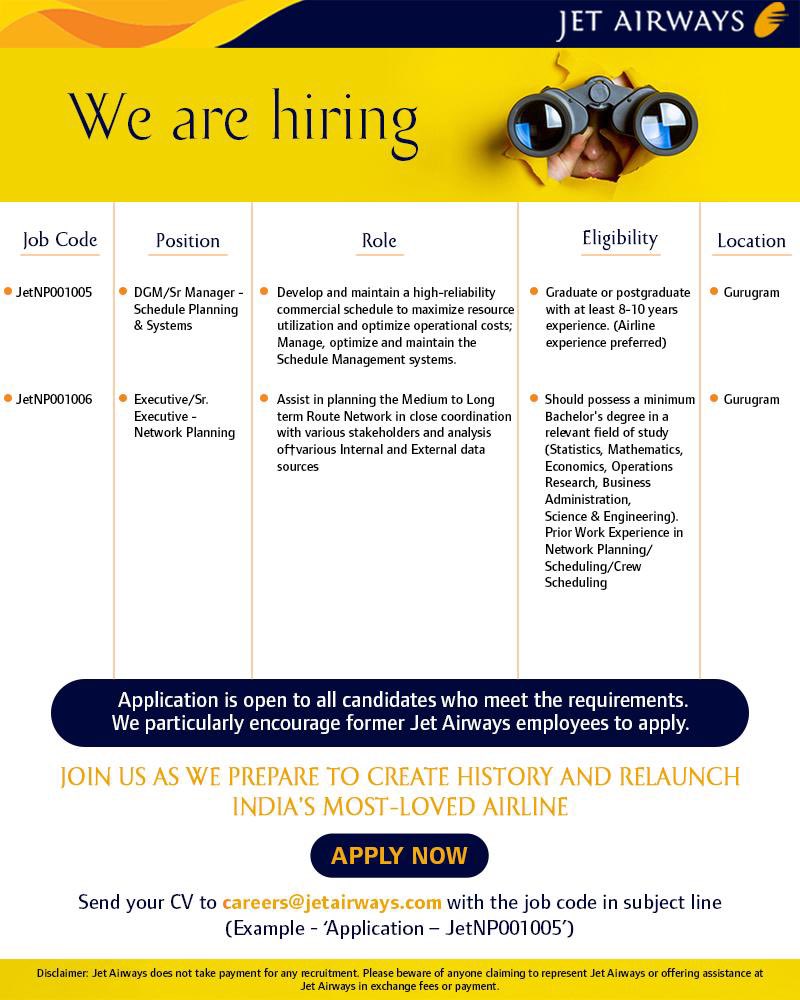 They also tweeted as follow:-
Additional senior management appointments will be announced next week, and operational hiring will begin in earnest, with former employees given preference whenever possible, according to the business.
Stay Informed with us!