The Adani Group has achieved financial closure for the Navi Mumbai International Airport (NMIA), paving way for the first phase of this awaited-for-decades project to be ready by December 2024.
Navi Mumbai International Airport
Adani Enterprise subsidiary NMIA Pvt Ltd (NMIAL) has executed financing documents with the State Bank of India (SBI) that will underwrite the entire debt need of Rs 12,770 crore for this project. Adani Enterprise subsidiary NMIA Pvt Ltd (NMIAL) has executed financing papers with the State Bank of India (SBI) that will underwrite the entire debt need of Rs 12,770 crore for this project.
The airport will be expanded in phases to have an eventual capacity of six crore passengers yearly. The initial phase to be ready in just over 2.5 years will have a capacity to handle 2 crore passengers and 8 lakh tonnes of cargo annually.
Goa will be the first Indian city to get a second airport when GMR Group completes the upcoming one in Mopa this August. The NCR will join that league in almost two years when Noida International gets ready.
Gautam Adani
And some months after Noida, Navi Mumbai Airport will follow suit. Billionaire Gautam Adani's conglomerate had last July taken over Mumbai International Airport Ltd (MIAL) from the GVK group that had won the bid to build Mumbai's second airport. Adani Airport Holdings Ltd (AAHL), a wholly-owned subsidiary of Adani Enterprises Ltd, holds 73% in MIAL, which in turn holds 74% in NMIAL.NMIAL director Jeet Adani said: "The Adani Group's focus is to create and provide best-in-class airport infrastructure and allied services to the consumer.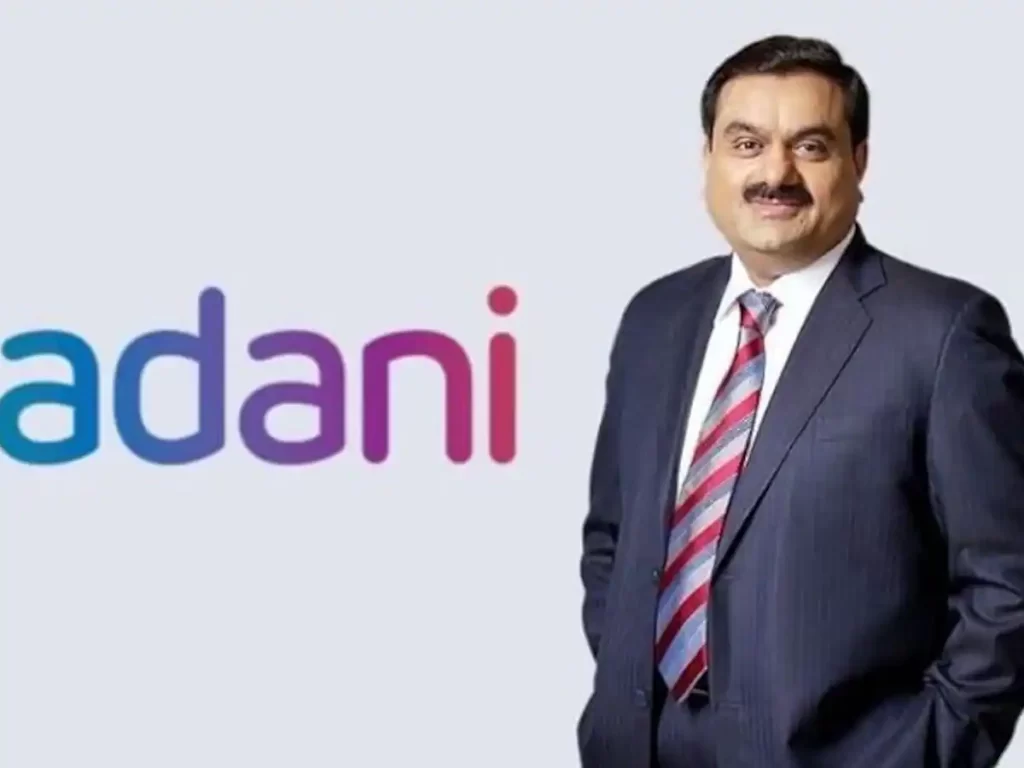 We aim to converge India's biggest cities with other surrounding cities and towns in a hub and said, model. Given the central role, airports will play in the future, we intend to create an economic ecosystem that has airports and airport users at its core. With this facility from the SBI, we have moved a step closer to providing Mumbai with another landmark utility."
With a set of two cross runways, the existing CSMIA was handling more than its peak capacity of 4.8 crore passengers yearly before Covid struck. India's busiest hub Delhi's IGI Airport with its four runways and three terminals (one of which, T2, will be demolished in coming years to make way for a bigger one) can eventually handle up to 14 crore passengers annually by the end of this decade.
Mumbai's capacity constraints have noticed what was once India's busiest airport now compete with Bengaluru where expansion work is on to stay the second busiest."The achievement of financial closure (for NMIA) signifies the commitment of the Adani Group to mobilize the required resources and complete, within the set timelines, the NMIA project which was taken over according to the acquisition of MIAL by the Group through Adani Airport Holdings Ltd (AAHL), in July 2021," the group said in a report.
MIAL is the 74% owner of NMIAL and Industrial Development Corporation of Maharashtra Ltd (CIDCO, also the concessioning authority for the project) has the remaining 26% stake in it. The airport is being built on a "design, build, finance, manage and transfer" (DBFOT) basis.
With seven functional airports — Mumbai, Ahmedabad, Lucknow, Mangaluru, Jaipur, Guwahati, and Thiruvananthapuram — and the NMIA under its belt, the Adani Group will be the biggest private airport operator in India in terms of the number of airports handled. It accounts for 25% of airport footfalls and controls 33% of India's air cargo traffic.

In terms of the number of passengers managed, however, GMR will remain the biggest player for some time as it runs India's biggest airport — Delhi's IGIA. This group has, among others, Hyderabad and the upcoming Mopa airport in Goa in its aviation portfolio.
Thank you
Stay updated with Aviationa2z.com