The airlines in India are fueled by the fast growing business of the Civil Aviation in India. As of November 2018, India's domestic airline market is ranked as the third largest in the world and is expected to reach top rank in the next 10 to 15 years.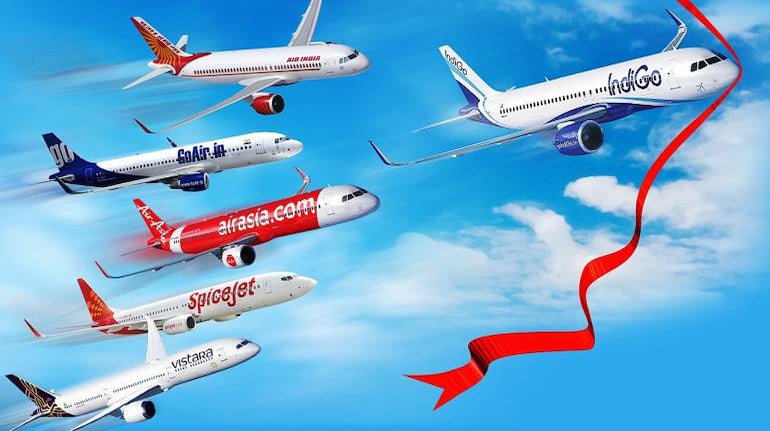 A lot of this is credited to the increase in competition among the domestic carriers in India. Over the past couple of years, homegrown carriers have consistently offered low prices for air travel while maintaining and improving their services.
This has resulted in the influx of customers opting for air travel which is gradually increasing with each successive year.
Domestic airlines are also actively trying to push out accommodative schedules, more package deals and convenient booking systems to keep their consumer base happy.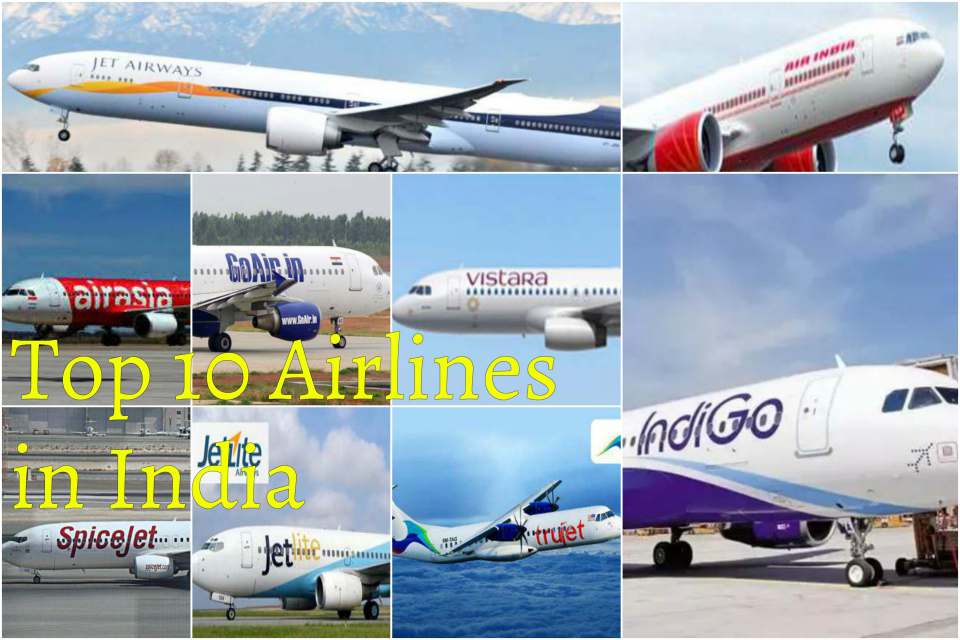 But with so much competition and choices, which one should you choose for the best flying experience? To help ease your decision, we have here, a comprehensive list of some of the best airlines in India which you can consider for your next flight.
Following is a list of Top 10 Airlines in India:
Vistara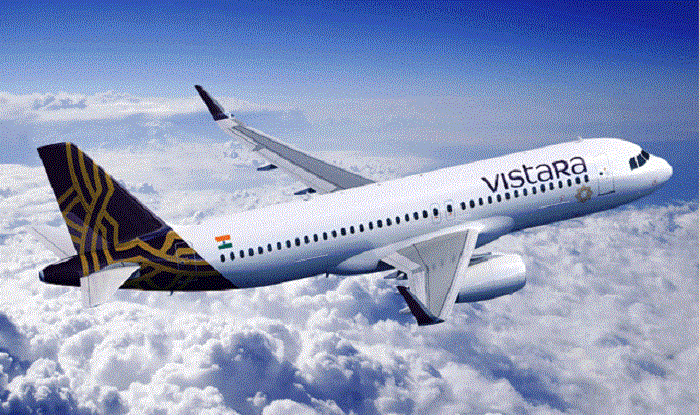 The newest addition to the Indian domestic market, Vistara is a joint venture between Tata Sons and Singapore Airlines.
Vistara is quickly becoming popular for its affordable travel rates coupled with premium hospitality.
The name 'Vistara' is symbolic of its vision of infinite expansion and the desire of the airline to become the Best Airline in India to the people.
Headquarters – Gurgaon
Type – Full service
IATA – UKICAO – VTI
IndiGo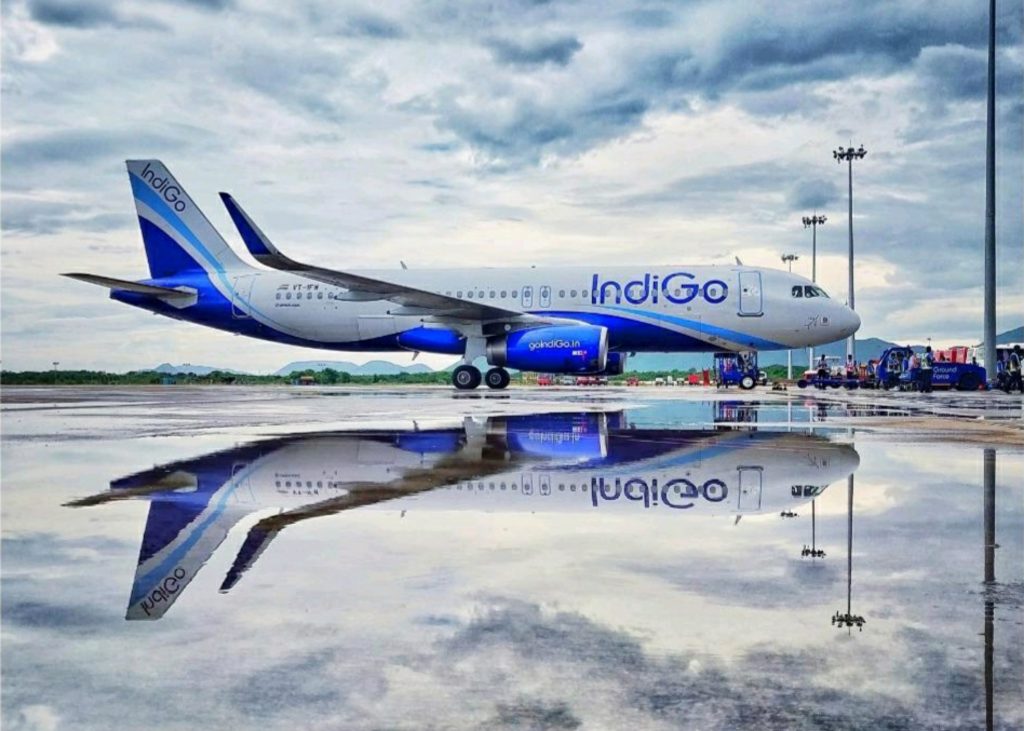 As of June 2018, Indigo commands a substantial 42% share of the Indian Aviation market.
It has the largest fleet size in India and consequently can transport the largest number of passengers each year.
Indigo also ranked first in the list of best airlines in India.
Frequent flyers regularly choose Indigo for the cheapest flight fares, and deals offered year-round.
Headquarters – Gurgaon
Type – Low cost
IATA – 6EICAO – IGO
Air India
Despite its recent struggles, Air India continues to be one of the most sought-after airline by the people of India for domestic as well as international travel.
It offers some of the cheapest fares while also providing the most luggage capacity (25 kg for the economy class) among all the airlines which is highly appreciated by flyers.
Air India's solid belief in offering the warmest of hospitalities is symbolised by their mascot, 'The Maharajah' and makes it one of the Best Airlines in India.
Headquarters – Delhi
Type – Full Service
IATA – AIICAO – AIC
SpiceJet
SpiceJet headquartered in Gurgaon, India is a popular low-cost airline in India.
In terms of the number of domestic passengers carried each year, it is ranked fourth in the country.
312 daily flights are in operation under SpiceJet across 55 destinations; 48 of which are national while 7 are international.
The premium services of this airline are offered under the banner of SpiceMax.
These premium services include complimentary meals, priority check-in and boarding, extra legroom, etc.
Headquarters – Gurgaon
Type – Low cost
IATA – SGICAO – SEJ
GoAir ( Now Go First)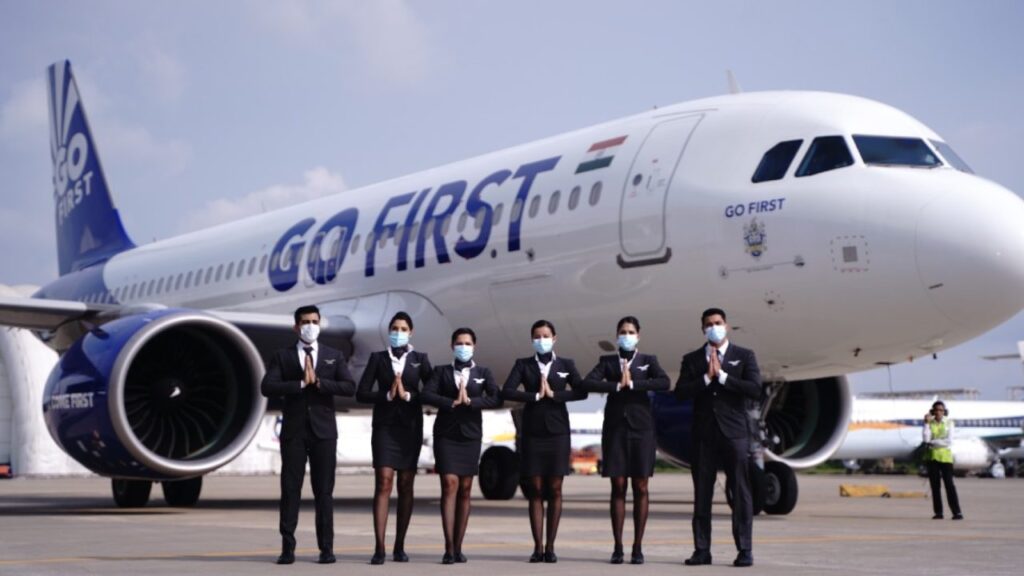 Owned by the conglomerate Wadia Group, GoAir (Now Go First) started operations in November of 2005.
Since then, it has managed to command 8.4% of the market share in terms of the number of passengers carried each year.
Go First is primarily a budget airline, but it has introduced its 'frequent flyer program' GO CLUB which offers premium services such as access to airport lounges and free upgradation to 'Go Business' (business class).
Headquarters – Mumbai
Type – Low cost
IATA – G8ICAO – GOW
Air Asia
AirAsia is a Malaysian budget airline carrier which recently started operating in India under its subsidiary AirAsia India.
With this AirAsia became the first foreign airline carrier to set up a subsidiary in India.
Kempegowda International airport near Bengaluru serves as its primary base of operations.
AirAsia India offers some of the best hospitality to their customers at unbelievably low prices.
For ten years in a row, AirAsia has bagged numerous awards and has been hailed as the best budget airline internationally.
Headquarters – Bangalore
Type – Low cost
IATA – I5ICAO – IAD
Air India Express
Air India Express is Air India's answer to the surge to low-cost carriers which dominates the domestic and international commercial aviation market in India.
Based out of Kochi in Kerala, it is a subsidiary which started operations in April of 2005.
Air India Express operates mainly in southern India excluding Karnataka and including Maharashtra and New Delhi in the north.
It mainly focusses on connectivity between the Tier 2 cities of India with nations from the Gulf and South-east Asia.
Headquarters – Kochi
Type – Low cost
IATA – IXICAO – AXB
Alliance Air
Among the most prominent regional airlines of India, Alliance Air is a subsidiary of Air India whose purpose is to provide connectivity to those destinations with smaller airports and lesser demand in of flights.
This airline operates a fleet of smaller capacity airplanes which carry passengers from lower-tiered cities to major hubs.
Headquarters – Delhi
Type – Regional
IATA – 9IICAO – AIC
TruJet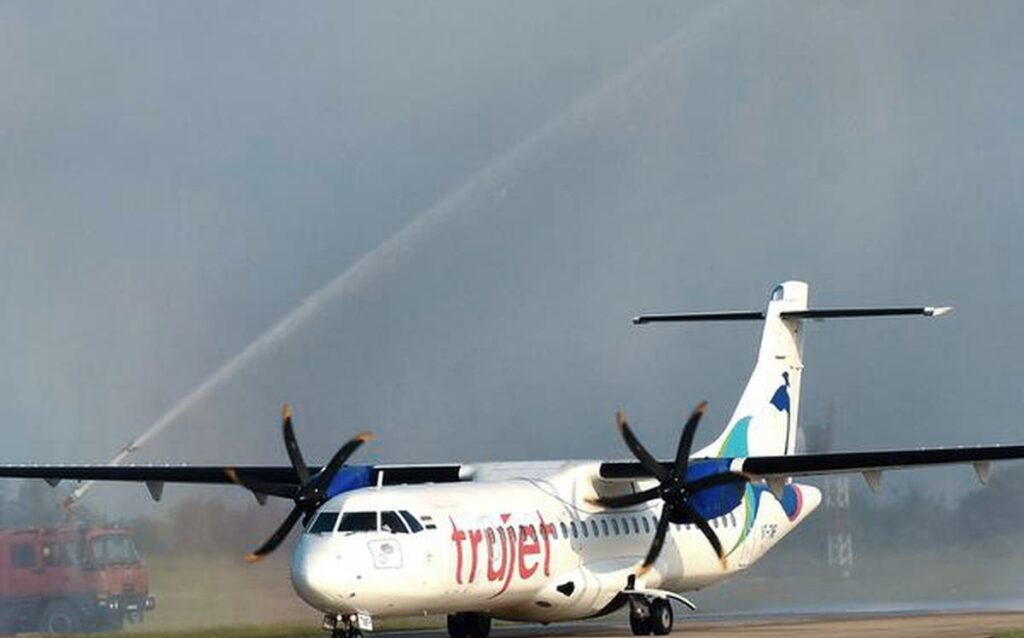 TruJet Airlines is one of India's most affordable airlines, dedicated to offering low-cost flights to travellers across the country.
It commenced operation on 12th July 2015, and currently operates across 6 destinations with a fleet of 2 ATR 72-500 aircraft.
To add to the great customer experience, the airline offers other facilities and services including web check-in, meals, and seat reservation.
TruJet is the newest on the block and has started flight operations in July 2015.
It is committed to offer low-fare flights to customers in different parts of the country.
Star Air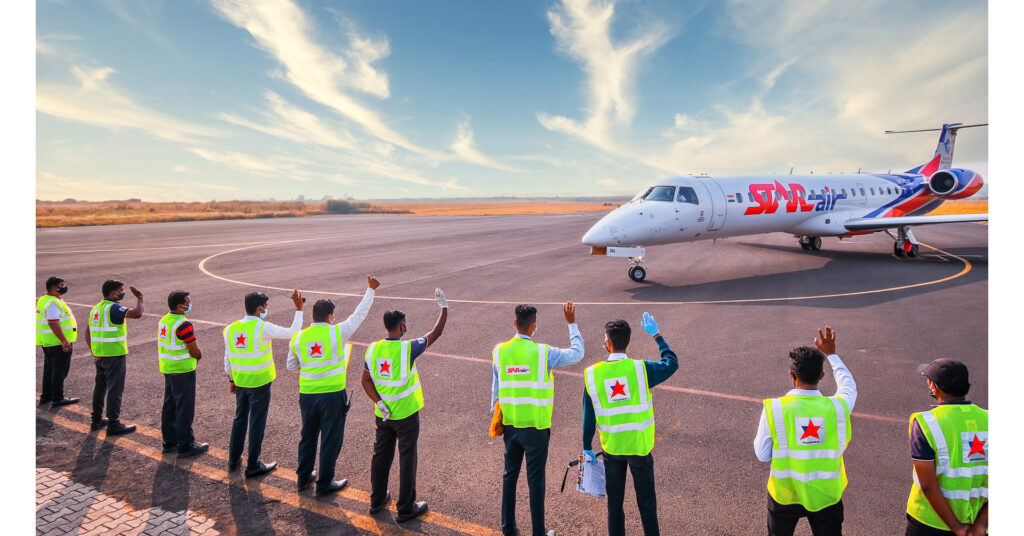 Star Air is a Danish cargo airline, part of Maersk, a Danish business conglomerate, specialized in providing highly reliable cargo lift capacity.
Star Air's headquarter is located at the Copenhagen Airport, whilst the main operational hub is located in Cologne, Germany.
Star Air was founded in 1987 and started operations with two Fokker F27 aircrafts.
The Star Air mission is to provide quality service to its customers, which they accomplish through their commitment to safety, efficiency, punctuality and flexibility.
Hope you liked reading the article!
Stay Tuned for more such informative updates.