An airhostess was allegedly raped by a man who claimed to be a former pilot in a startling occurrence that was reported from the nation's capital.
The crime, according to the air hostess, allegedly occurred on January 26 at her Dwarka apartment in Delhi. According to reports, the accused and victim connected through a dating website.
The victim is from a state in the northeast. The accused is allegedly running away.
In December of last year, the victim first moved in with the accused at his Gurugram apartment. However, after a disagreement with the purported pilot, she later moved to Dwarka.
The victim claims that on January 26, the accused went to her Dwarka apartment and sexually assaulted her. According to a police officer, the victim also said that the defendant had threatened to beat her and beat her if she told anyone about the crime.
According to the police, an accusation has been made against the defendant under the pertinent Indian Penal Code sections (IPC). Currently, the accused is running away. Police claimed that teams had been organised to find the suspects.
Police stated that they are investigating the accused's background to determine whether the accused was a pilot or simply had a false profile.
According to a police officer quoted in the report, the accused is unemployed at the moment.
The suspect was eventually revealed to be Harjeet Yadav, a local political party leader who was acquainted with the victim.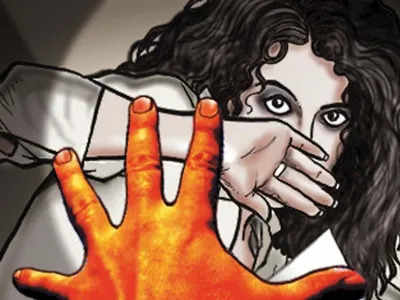 According to reports, the accused, a Khanpur resident, was acquainted with her according to the police. A political party's block leader is named Yadav. The victim allegedly had a sexual assault by Yadav after he allegedly showed up at her house intoxicated.
Also Read:
Boeing Delivers The Final 747 To Atlas Air | Exclusive
Boeing's second-largest campus near Bengaluru's Kempegowda International Airport by end of 2023
Follow us on Google News for latest Aviation Updates
Join us on telegram group
Stay tuned…