Air India Express to soon begin flight services from India to the Middle East; the airline will begin flights to Bahrain, & Dammam from Kerala's Thiruvananthapuram, reports.
Air India Express' soon-to-be-launched flight services
The South Indian state of Kerala will see 2 new connections to the Middle East with Air India Express' soon-to-be-launched services to Bahrain and Dammam from the state capital Thiruvananthapuram.
The airline recently decided to lease 2 Boeing 737s from Vistara to offer more flights in its winter schedule and is likely to receive heavy funding from the Tata Group for fleet expansion over the next few years.
Thiruvananthapuram International Airport
Low-cost international airline Air India Express will soon begin 2 more flights out of Thiruvananthapuram International Airport in Kerala. The airport gave a report that stated the airline will start flights service to Bahrain at end of the November and Dammam in Saudi Arabia starting in December.
The Thiruvananthapuram-Bahrain flight will operate twice a week on Wednesday and Sunday, with a departure of 17:35 and an arrival of 20:05 local time. The service to Dammam will operate thrice a week on Tuesday, Thursday, and Saturday, departing at 17:35 and arriving at 20:25 local time.
Recently, Kuwait's low-cost carrier Jazeera Airways also began its nonstop flight service to Thiruvananthapuram with twice-weekly flights on Monday and Wednesday.
Air India Express has been witnessing impressive load factors now that the demand for international travel is back. In June, the airline began toying with the idea of leasing a few Boeing 737 planes by the end of this year to meet demand.
Also, read
Last month October, it was reported that Air India Express would receive 2 737s on lease from Vistara, another Tata Group Airline, to offer more flights in its winter schedule.
The carrier has not inducted new flights in its fleet for a very long period. There had been plans for fleet expansion over the years, but nothing appeared. As of now, it operates an all-Boeing fleet of 24 Boeing 737 aircraft. But all that could change in the next year 2023, as the Tata Group plans to invest between $75 to $100 million in Air India Express over the next 5 years.
Airports Authority of India
Thiruvananthapuram International Airport is the secondary hub for Air India Express and a focus city for many major domestic carriers in the country. It was established in 1932 as the Kerala Flying Club and has seen substantial growth in operations over the years. In 1991, it was announced an international airport.
As part of the Airports Authority of India's (AAI) proposal of leasing out some of its airports, Thiruvananthapuram International Airport was given over to the Adani Group in October last year 2021.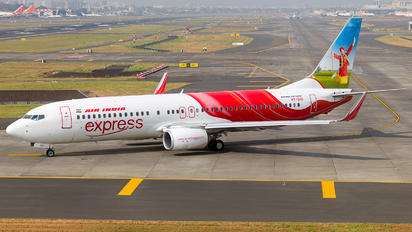 The Adani Thiruvananthapuram International Airport Ltd (ATIAL), a wholly-owned subsidiary of Adani Enterprises Ltd, will operate, handle and develop the airport for fifty years under an agreement signed with the Airports Authority of India (AAI).
Thank you
Stay updated with Aviationa2z.com and Google News