Previously in May 2018, Avionica established a joint venture with one of the most successful companies in the history of the aviation industry, GE Aviation.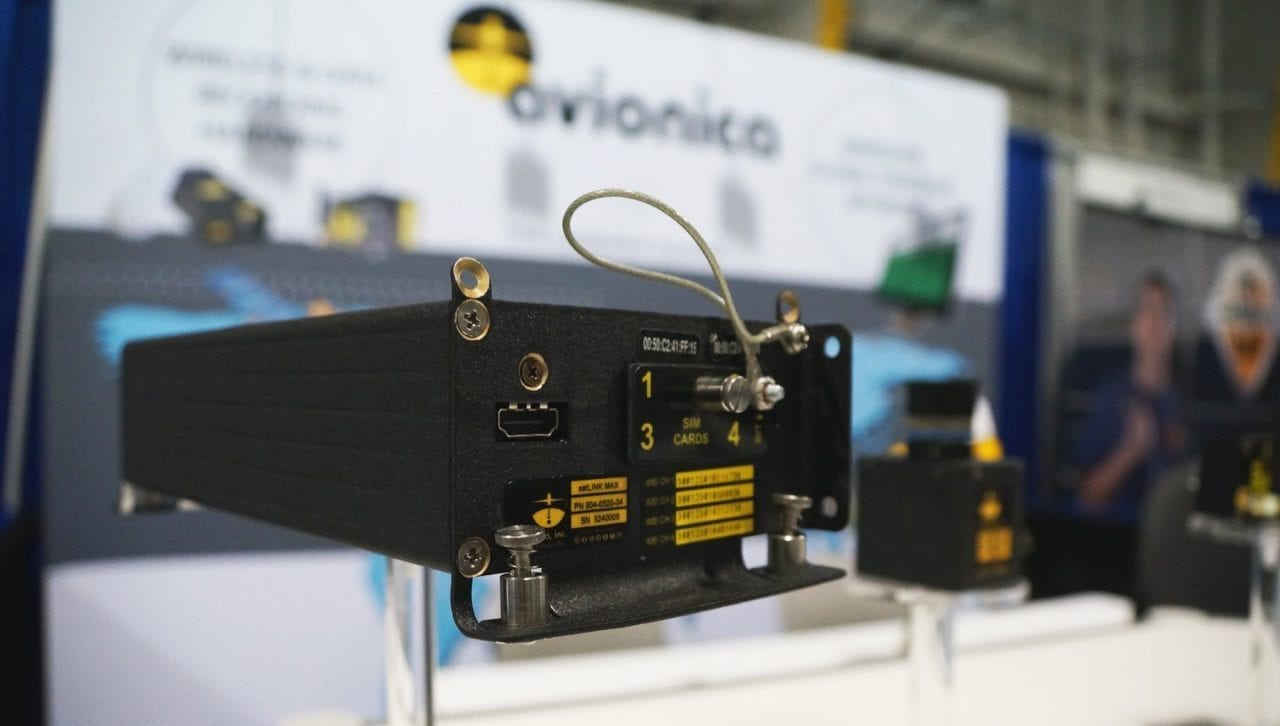 The venture was proposed as an effort to take aircraft parts and engines data analysis to new levels of efficiency.
---
An Exclusive Interview
The companies recently caught up with Avionica CEO Raul Segredo on a Zoom call from his South Miami office. The call intended to discuss:
How they were able to exit the joint venture with GE.
How he sees their relationship as avionics supplier of aircraft data acquisition.
And interfacing systems for airlines becoming more of a service-based model in the next few years.
"Before we struck this deal, I saw, as the engineer that I am, General Electric as a paragon of technical brilliance. Now, having been part of GE for several years, I can attest to you that that's the absolute truth," Segredo said. 
GE is an Aviation Giant
"The company- GE simply knows how to do things that no other company in the world can do and countries aspire to replace and to duplicate. We didn't duplicate what they did, but we took their best ideas and distilled it into very small, lightweight avionics." Segredo believes.
At the time, [former GE Aviation CEO] David Joyce's lure to Avionica was that he wanted to be able to collect data about his engines. So, that operators could be alerted to problems that could impact their ability to keep their engines on wing.
The Joint Venture
The 2018 joint venture was an expansion of the partnership Avionica first established with GE in 2016.
It happened when the engine manufacturer announced it would be using Avionica's avSYNC aircraft data transfer service for health management of CF34-3 engines on Bombardier 600 jets.
In an interview with GE at the time, the company said it specifically chose Avionica because of the adaptability of its quick access recorder technology.
Segredo shares some opinions
"You have to remember, their business is all razors and blades, with the engines being the razors and the maintenance or support services the blades.
They don't make money when the engine isn't working, especially under power-by-the-hour contracts.
We have the means and [supplemental type certifications] STCs and equipment to capture data on practically every Part 25 aircraft produced, but the key was making it affordable to customers," Segredo said.
Onboard Network System
After one year into the new joint venture, a major new deal was revealed involving hardware supplied by Avionica and data analytics and services from GE.
At the 2019 National Business Aviation Association annual conference and exhibition, a new program was launched.
It was called as the  Smart Link Plus was announced by Bombardier featuring Avionica's onboard network system (ONS). AviONS, was installed in the electric equipment bay of older Challenger and Global jets.
AviONS
The aviONS box is an all-in-one:

remote data concentrator
airborne data loader
quick access recorder (QAR)
server with up to one terabyte of storage for aircraft and flight operational data.

GE licensed the product's intellectual property and provided it to legacy Challenger and Global operators as a free upgrade and the enabler of their associated digital aircraft health management and data services.
The Joint agreement
The deal served as a prime example of what their JV could offer the industry.
Small easily upgradable data processing systems were capable of serving as:
Onboard network servers
Quick access recorders
Aircraft interface devices from Avionica and GE's analytics software
They optimize the way fleet operators acquire, analyze and store operational data.
"Everybody in the industry was laying people off. General Electric was laying people off, Honeywell was laying people off."
"Everybody was laying people off, and that was just contrary to everything that I wanted to accomplish."
''So, we didn't do that at Avionica. It was at some peril that we did that. But as I told the people that were leading me at that point in time, I said, I can't get my mission accomplished, and lay people off. Aside from the fact that you know, it would destroy everything that I've been working on, for the last 29 years," Segredo said.
The earliest of the goals
Segredo said that one of his earliest goals in starting Avionica was to grow the company to 1,000 or more employees.
Although that will prove difficult even if the commercial airline industry is able to return to pre-pandemic 2019 levels of international passenger air travel.
However, it drove him to approach GE and re-purchase the company.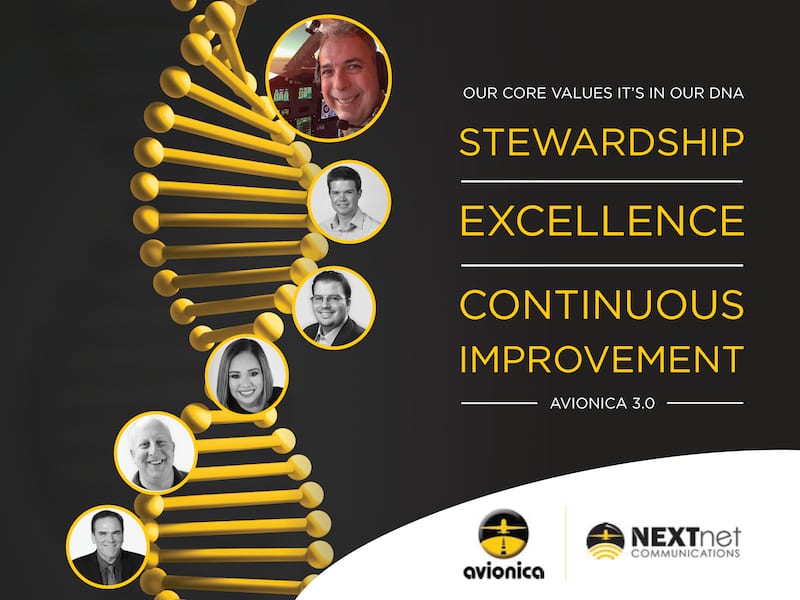 Coming out of Pandemic soon
"When this pandemic started, my objective of getting to a thousand livelihoods was really dimming in a big way. We were very blessed that they gave me the opportunity to buy the business back," Segredo said.
"I'm very pleased to say that we're coming out of this pandemic at full strength. Avionica has its full team in-tact ready to serve our customers."
The Avionica founder said that they're focusing on business jets, regional carriers, and the air cargo market at the momen. It is since those are among the most active sectors on the commercial side of air transportation.
The first half of 2021 proved to be an active one for the company.
New Partnerships- Air France comes in first
Air France Hop, a regional subsidiary of Air France. And, its currently in the process of upgrading its ATR, Bombardier, and Embraer fleet with their onboard network server.
Not only this, they're also in talks with several other undisclosed regional carriers.
Airbus
In March, a new Federal Aviation Administration (FAA) Supplemental Type Certification (STC) approval for their satLINK MAX was achieved for the Airbus A320 family.
SmartSky Networks
The company also established a new partnership with SmartSky Networks on June 1.
But, it will exploit their onboard data collection technology by coupling it with SmartSky's in-flight connectivity (IFC) network and Skytelligence platform.
Flight Operational Quality Assurance
Within the next few years, company believes that the use of cloud computing, data analytics, and digital services will become increasingly important.
In the method of how operators ultimately invest in their aircraft electronics systems for flight operational quality assurance (FOQA) and other aircraft health-related programs or applications.
The company's future vision
The company is not aspiring to just sell quick access recorders to operators in the future. But, on the erstwhile, aiming to sell their access to the data on a timely basis for them to accomplish their mission.
"We're envisioning equipment on the aircraft that has multifunction, and there will be no need for a federated quick access recorder, flight data recorder, and aircraft interface device," Segredo said.
New Innovations at our doorstep
"One of the things that our engineers are innovating around is: How to mix those separated functions into that same small box.
How do we mix the QAR, AID and even the [Aircraft Communications Addressing and Reporting System] ACARS data together in a tiny little box so that we make it easier for airlines from a spares and equipment perspective?"
Well, we may not know how. But to be of sure, the company has envisions high up the mast. It'll bring something that the world wouldn't be able to forget.
---
Source Information: Avionics Today
---
Also read- Jhunjhunwala ready to touch the sky with a new airline plan!
Also read- Qatar Airways in the IATA's Turbulence Aware platform, first airline in Middle East
Thank You.
Stay safe and connected.
Keep following us for latest updates.